Manchester United will offer David Beckham the opportunity to return to Old Trafford in an ambassadorial role following the midfielder's decision to retire from football, reports suggest.
The former England captain announced his decision to retire from the game after a trophy-laden career spanning 20 years with five clubs, crowning his achievements with a Ligue 1 triumph with Paris Saint-Germain earlier this month.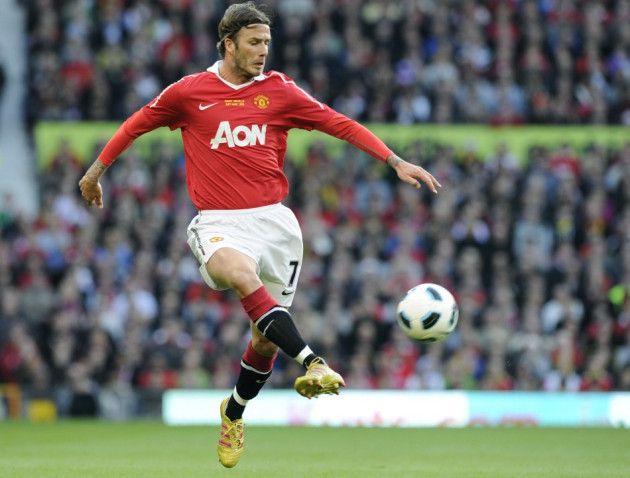 Although the 38-year-old is likely to be bombarded with offers after hanging up his boots, the Manchester Evening News believe that United are prepared to offer the superstar a chance to return to where his remarkable career all began.
Beckham's standing in international sport, not to mention his unerring marketability, would surely appeal to United's American owners the Glazers, but the idea of former players being rewarded with ambassadorial roles is one that is strongly embraced by Sir Alex Ferguson.
The Scot will move in to a director's role after stepping down from management at the end of the season, and is keen to instil a structure similar to that of Bayern Munich.
The Bundesliga champions have a penchant for retaining former greats steeped into the history of the club and placing them at various positions across the board, including current president Uli Hoeness and chief executive Karl-Heinz Rummenigge.
"I think Bayern Munich is the perfect model," Ferguson said in March. "It is no problem having a replica of that for this club who have had so many great players over the years and who are now ambassadors, like Andy Cole, Bryan Robson and Peter Schmeichel.
"There are quite a few of them here now and that's a role we should be using well."
Beckham, who made 394 appearances for the Premier League champions during his ten years at the club, has previously been quizzed on the prospect of becoming a club ambassador, an idea he was extremely open to.
"I'm sure that will happen in some way," Beckham said in November of last year.
"I think Manchester United are a club about history. Other clubs might have the money and might be able to pay players more, but when Man United come calling it's impossible to turn them down.
"You see a player like Robin van Persie has spent the years he has at Arsenal, but when Man United came knocking it is impossible to say no.
"It doesn't matter what other clubs are interested and what money is being thrown around."