Stuart Pearce has revealed that he is planning on scouting none other than David Beckham, with the Great Britain manager considering the superstar for an Olympic berth.
Beckham has admitted on a number of occasions that he would love to play for Team GB in the London 2012 games, and with the rules surrounding football tournaments allowing three players over 23 years of age from each team to participate, the England international could well be in contention.
"I would love to be captain," he said at the start of the year. "I have led my country before and know how special it would be to lead them into the Olympics.
"I've had conversations with [coach] Stuart Pearce, but not been selected."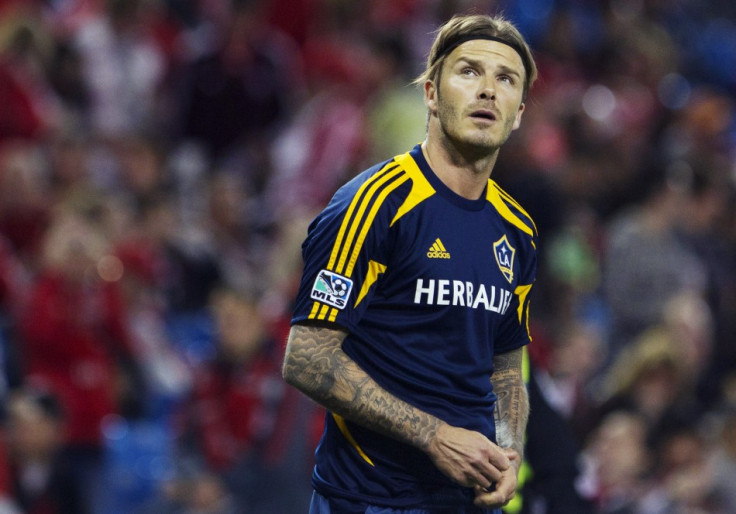 And now Pearce has admitted that he will consider Beckham for the Team GB squad, just like any other player who falls below or above the age requirements.
"David Beckham will be treated exactly the same as any other individual, whether it is young or over-age," he told Sky Sports. "Form and fitness will dictate what the make-up of the squad will be. David falls into the same category.
"I have a duty of care to the Great Britain squad to try and win a gold medal. I will pick the strongest possible squad I can.
"I will know a bit more when I go to the States to see what form [Beckham] is in.
"He's made the shortlist and he has been a great ambassador for this country and the Olympics, but that's no recommendation that he will get in the squad and that's fair and square across the board for all players."
According to reports, Pearce is set to attend a match between LA Galaxy and Seattle on the 2nd of May, so that he can assess whether Beckham is able to compete with the best youngsters in the world and bring Team GB a much sought-after gold medal.
The side face Uruguay, Senegal and United Arab Emirates in their group stage matches, and are hoping to get past the games with ease so they can win on their own soil.