David Beckham has been linked to a host of clubs following his impending departure from Major League Soccer's (MLS) Los Angeles Galaxy club this weekend. The former Manchester United star will play his final game for the American club on Saturday, when the Galaxy take on the Houston Dynamos in a championship game.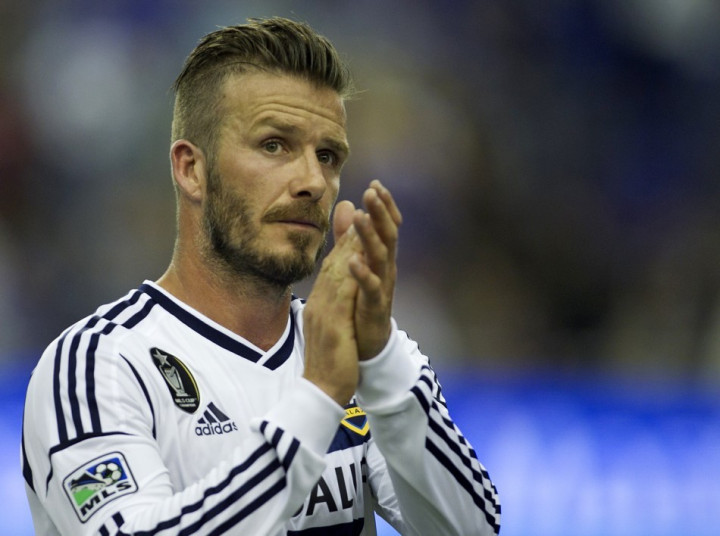 Since his announcement, clubs from across the world have confirmed an interest in signing the veteran player, who brings as much experience and ability as he does glamour and high-profile interest. And both these are excellent qualities to have at struggling clubs or in football leagues in less publicised countries.
The newest club to express an interest in Beckham are French club Monaco. The club's chief executive, Tor-Kristian, admitted to BBC Sport that while he was happy with his team, if an option to sign the Englishman presented itself, he would certainly move to take advantage.
"I understand he's high in demand but it's natural for a player with his experience and quality. Let's see what the next few weeks bring. It's a privilege to be linked with world-renowned players like Beckham," Kristian explained, adding: "Right now we're trying to learn if Beckham's future ambitions are in sync with ours."
Monaco play in the second division of French football, after a fall from the highs of appearing in the UEFA Champions League final of 2004, where they were defeated by a Jose Mourinho-led FC Porto. However, the once cash-strapped club have since been brought out by Russian billionaire Dmitry Rybolovlev, which means the Stade Louis II club can certainly afford to pay Beckham his salary. Also, the principality of Monaco is about as glamorous a spot as any other in Europe, which means fashion designer wife, Victoria Beckham is likely to be more willing to move their family there.
Meanwhile, among other clubs rumoured to be interested are French top division leaders Paris St Germain (PSG) and relegation-threatened Premier League club QPR. The Rangers, who are under the new management of former Tottenham boss Harry Redknapp, have confirmed an interest in Beckham. Australian A-League club Perth Glory are also interested in the midfielder, with chief executive Paul Kelly being quoted as saying: "He [David Beckham] would be an asset for any club... we would love to have him here".
The 37 year old England international transferred to the American league after a title-winning 2007/08 season with Spanish giants Real Madrid and has since been credited with reviving the fortunes of both the club and the sport in the United States.