It has been a year since the death of music icon David Bowie. Fans and his musical peers are remembering the British musician's life and career today (10 January 2016), marking exactly a year to the day that the industry lost one of its most talented and revered stars.
Bowie had reached his 69th birthday two days earlier when he lost his battle with cancer on 10 January 2016. Even in poor health, music was always at the forefront as Bowie had released his new album, Blackstar, just two days before his death. With fans devastated at the loss of yet another legend, sales of Bowie's music soared in the weeks after his death and some of his most iconic hits enjoyed more success posthumously.
According to the Official Charts Company, motivational ballad Heroes is Bowie's most popular single in the 12 months since his death. Originally released in 1977, the track did not even manage to enter the top 20 at the time but it re-entered the UK chart and soared to number 12 in 2016.
Incredibly, Heroes has amassed a healthy 8.83 million streams and received close to 50,000 downloads in the past year. The ballad has been reintroduced to the younger generation in recent years with the 2010 X Factor finalists, including One Direction, recording a cover for charity while it was also used by Team GB for the 2012 London Olympics.
Life On Mars? is Bowie's second most popular single of the past year. The track was first released in 1971 on the album Hunky Dory and was later issued as a single two years later and peaked at number three on the UK charts. Since Bowie's death, Life On Mars? has notched up 8.1 million streams and claimed 42,000 downloads.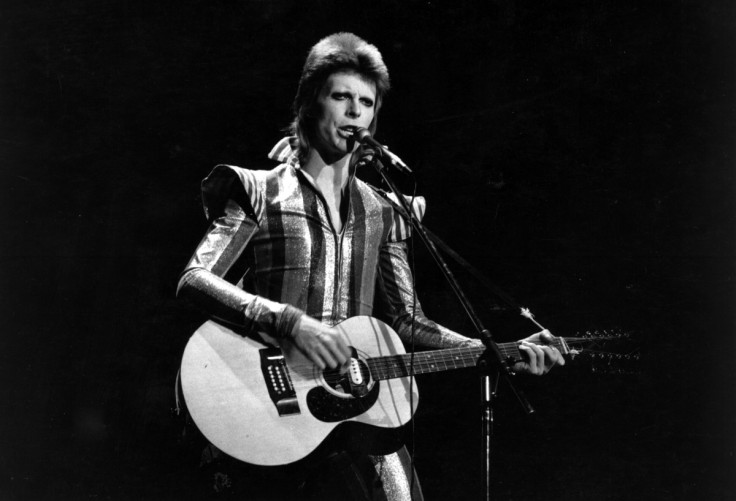 Bowie has also seen a boost in his album sales posthumously with his final album Blackstar, which features the haunting single Lazarus, his most popular. The seven-track LP has shifted 410,000 copies to date and was the sixth bestselling album of 2016 in the UK.
A series of Bowie tribute concerts have taken place in London with Gary Oldman curating a concert at London's Brixton Academy on 8 January, the singer's birthday.
Top 10 David Bowie singles
1. Heroes
2. Life On Mars
3. Starman
4. Let's Dance
5. Under Pressure
6. Space Oddity
7. Rebel Rebel
8. Changes
9. Lazarus
10. Ashes To Ashes
Top 5 David Bowie albums
1. Blackstar
2. Best Of Bowie
3. Nothing Has Changed – The Very Best Of
4. Legacy
5. Hunky Dory
Listen to David Bowie's Heroes: