David Bowie fans thought they had figured out the true meaning of the late singer's final music video Lazarus. However, the clip's director reveals the haunting visuals were not originally intended to be Bowie's final farewell.
The Lazarus music video debuted on 7 January 2015, just three days before Bowie died at the age of 69 following a battle with cancer. After his passing, fans believed the legendary singer recorded Lazarus and shot the video knowing his death was imminent. Many interpreted Bowie lying in a bed to symbolise his 'deathbed' and disappearing into a closet to be a coffin. Lyrics also include: "Look up here, I'm in heaven."
However, Johan Renck who directed the video says their assumptions are far from the truth.
The filmmaker said in BBC Two's forthcoming documentary David Bowie: The Last Five Years: "David said, 'I just want to make it a simple performance video'. I immediately said, 'The song is called Lazarus, you should be in the bed'. To me it had to do with the biblical aspect of it... it had nothing to do with him being ill."
Renck reveals that Bowie had been told the cancer treatment he was receiving would be stopped the week they were filming Lazarus and after the video's concept was decided. The documentary's director Francis Whately also commends Bowie for his professionalism while recording final album Blackstar even though he knew he would eventually succumb to cancer.
Whately explained: "I think everyone would like me to say he was turning up to the studio to record Blackstar and he was terribly ill, but I don't think he was. There are musicians in the Blackstar band who didn't even know. We all now know he was ill, we know he was undergoing treatment, but it doesn't seem to have had an effect at all on his output."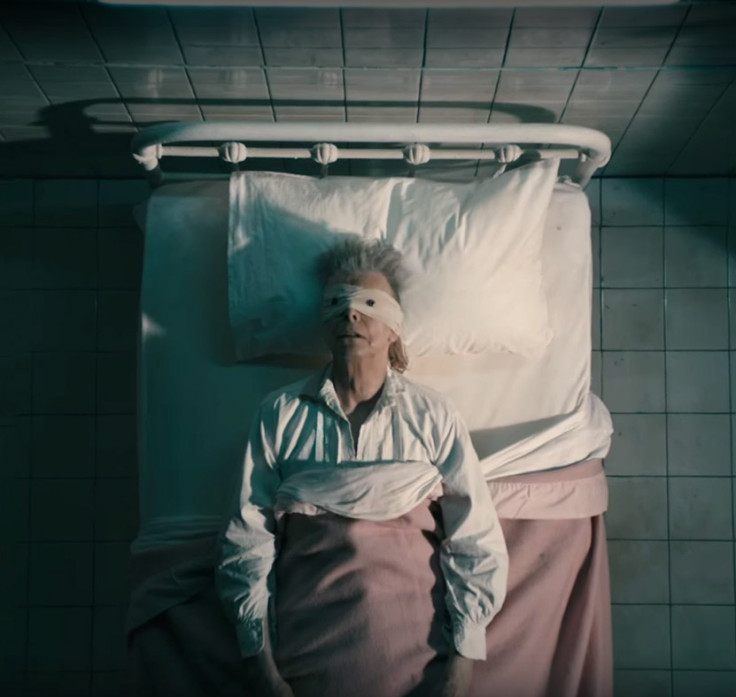 With no prior announcement of his illness, Bowie's death came as a huge surprise to fans and the music industry. However, Whately admits he is not surprised the Let's Dance singer kept his health issues secret, stating: "I don't find it strange he kept his illness so private. He'd had his life picked over for 40 years and he thought he had said everything he wanted to say, there was nothing more."
David Bowie: The Last Five Years airs on BBC Two at 9pm on 7 January.
Watch David Bowie's Lazarus music video: