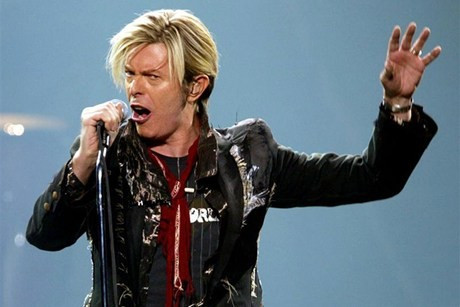 David Bowie fans were all over themselves when the Space Oddity rock god released his first single in nearly 10 years. It has ceremoniously reached No 1 in the iTunes chart after just one day.
Fans and critics lauded his comeback single Where Are We Now? and screeched with joy when he revealed that he would be releasing his first album in nearly 10 years.
As a huge Bowie fan myself, I couldn't help but be swept up in the amour for all things Ziggy and frankly, no matter how wishy-washy the single actually is, I would buy it.
In fact, I did buy it as soon as it was released on 8 January.
However, what I don't buy is the "he is doing it for the fans" line, as the music press liked to enthuse.
While there is no official statement as to why Bowie decided to release a single and an album after nearly a decade in hiatus - other than accumulating another boat-load of cash - the timing is actually rather convenient when it comes to financial markets.
Bowie Bonds
"Ground Control to Major Tom: What the hell has the financial markets got to do with the Bowmeister?" I hear you say.
Well, quite a lot actually.
When Bowie had hung up his spangly onesies and decided to get even more serious with his finances, he actually became part of a financial history.
Bowie, and a lot of financial advisers, I assume, created a type of financial product that would be linked to the royalties generated from his singles before 1990.
Investors would buy "Bowie Bonds" for a certain amount and expect a percentage return after a number of years.
So for instance, in 1997 the Prudential Insurance Company of America bought bonds for $55m and they wouldn't be able to get their money back until 10 years later. In return, they received an interest rate of 7.9 percent.
Meanwhile, Bowie forfeited a decade's worth of drip-fed royalties, which are usually paid monthly or annually, depending on your recording contract. He was, however, able to receive that $55m up front.
While the full original prospectus for the bonds hasn't been published, because they were issued as private placements, some of the bonds are said to have matured as late as 2012.
So Why Now Ziggy?
While I am sure Bowie is "doing it for the fans" in some way, 2012 and 2013 mark a crucial point for his finances.
Again, since his finances and the initial bond issuing prospectus are not publicly available, we don't know exactly how he paid back the $55m to investors.
At the time of bond issuance, we know that the combined catalogue of albums covered by this agreement sold more than 1 million copies annually and that Bowie's label, EMI Records, had just signed a $30m deal with him.
However, he would have had to save at least $8m a year in order to pay back investors, not forgetting that iTunes hadn't reached astronomical growth until 2005.
According to Nielsen NetRatings, it wasn't until 2005 that iTunes Music Store traffic jumped by 241 percent to 20.7m people, from 6.1m the previous year.
Meanwhile, reports say that Bowie used his $55m proceeds to buy back his songs that were owned by his former manager.
Will it be Hunky Dory for Bowie?
Well, it looks like it.
Strategically, Bowie has signed a deal to bring out his new album, The Next Day, in March and a single at a time when he is more likely to bring in the big bucks.
As iTunes continues to grow in popularity each year, delivering his "well-kept secret" of a release, as Bowie describes himself on his official Twitter account, is now one of the optimum times to rake in the sales.
Usually on iTunes when an artist releases a new single or album, their back catalogue also gets a positive boost in activity.
Good job Bowie got the rights back to his songs then?
A spokesman told the media that his 30th studio album had appeared "as if out of nowhere" but somehow I think it was a long time coming: 10 years, in fact.
Geek Speak: Why Gangnam Style Will End Civilisation