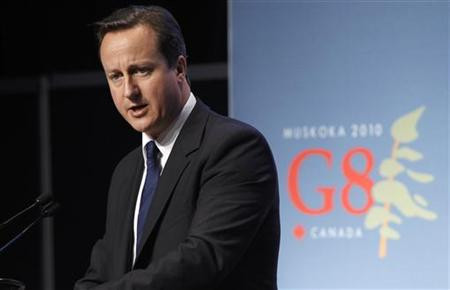 Prime Minister David Cameron has said that "cannot understand" the sympathy that has been shown to Raoul Moat, who shot three people, one of whom died, before committing suicide nearly a week after his crimes.
Mr Moat shot his ex-girlfriend, Smantha Stobbart, 22, and her new partner, Chris Brown, just days after being released from prison for assault. Mr Brown was killed as a result of the shooting. Mr Moat went on to shoot police officer David Rathband, who survived but is now blind in one eye.
Police hunted for Mr Moat for nearly a week before cornering him by a riverside in the town of Rothbury. After a six hour stand-off Mr Moat killed himself with his gun.
Since his death floral tributes and notes of support have appeared at the site of his "last stand" and on the internet.
Mr Moat is believed to have received help from organisced criminals from Newcastle while he was on the run. Ten people have been arrested on suspicion of being involved with Mr Moat following his most recent crimes.
At Prime Minister's Question Time Mr Cameron gave his view on the tributes to Mr Moat, "It is absolutely clear that Raoul Moat was a callous murderer, full stop, end of story.
"I cannot understand any wave, however small, of public sympathy for this man.
"There should be sympathy for his victims and the havoc he wreaked in that community.
"There should be no sympathy for him."