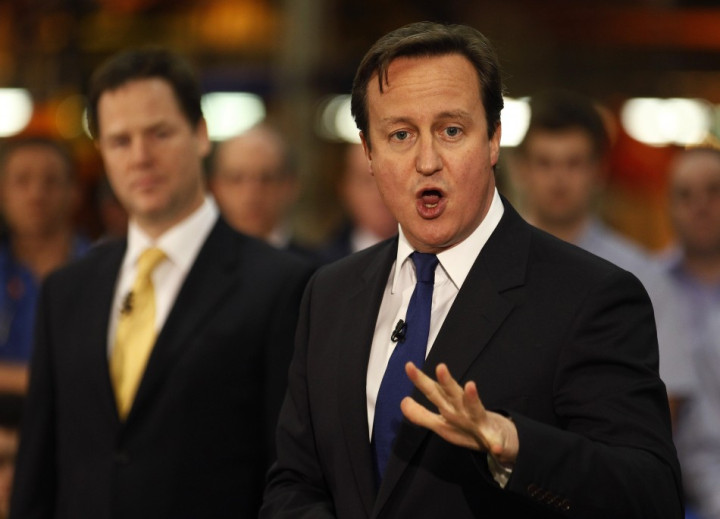 David Cameron will continue to push forward with proposed constituency boundary changes despite Nick Clegg's warning that the Liberal Democrats will block them.
The prime minister's vow to continue with the proposals, which would add vital seats for the Conservatives at the 2015 general election, puts the two halves of the coalition on a collision course.
Cameron said: "I am going to say to every MP: 'Look the House of Commons ought to be smaller, less expensive and we ought to have seats which are exactly the same size'.
"Everyone should come forward and vote for that proposal because it is a very sensible proposal and it will be put forward."
He will have to get his proposals past his deeply frustrated coalition partners, following a public outburst by Clegg in which he accused the Tories of breaching the contract between the two parties by torpedoing Lib-Dem-backed reforms of the House of Lords.
Clegg revealed that Cameron had been unsuccessful in quelling the Conservative backbench rebellion that would have caused the reforms to flounder. Clegg believes the reforms were promised to his party.
He said: "The Liberal Democrats are proving ourselves to be a mature and competent party of government and I am proud that we have met our obligations.
"But the Conservative party is not honouring the commitment to Lords reform and, as a result, part of our contract has now been broken."
Cameron has not commented as to whether the Lib Dems will be declared in breach of the ministerial code for voting against a government-agreed proposal, but that would surely be the straw that breaks the already wounded coalition's back.
The boundary changes would reduce the number of constituencies and could increase the Tory presence in the house. The changes would give the party 50 percent of seats for the same votes that gave them 47 percent in 2010 and could net as many as 20 seats.
If the Lib-Dems oppose it successfully, the gate on the "rose garden" could be closed for good.