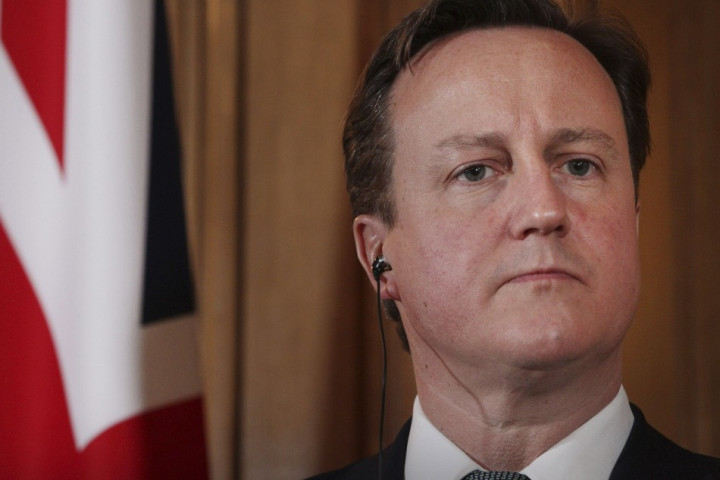 David Cameron's reputation has taken another beating as latest polling from Ipsos MORI shows 60 percent of the British population are dissatisfied with his time as prime minister - his worst rating ever.
Conservative Cameron's leadership of the coalition government is under fire as the economy plunges back into recession with no signs of growth any time soon, some of his ministerial allies are embroiled in a political farce known as "omnishambles", and his party is still bruised from punishing local elections results.
Voters have become increasingly turned off by the coalition's austerity programme, which has seen swingeing cuts to the public sector, including to the government's welfare bill, while income tax for the richest is slashed to 45p from 50p.
Britons are suffering under high inflation, unemployment, rising energy bills, and a virtual wage freeze.
Cameron's Liberal Democrat coalition partner Nick Clegg, the deputy prime minister, has also suffered his worst ever poll performance, with 64 percent of those polled saying they are dissatisfied with him.
The public don't seem to be backing Labour leader Ed Miliband either, with 50 percent dissatisfied with his tenure at the top, according to the poll which was commissioned by the London Evening Standard.
This is despite a strong showing in the local elections which saw the party pick up 823 new councillors and total control of 32 councils.
Polling for the parties shows Labour on 43 percent, which is 10 points above the Conservatives who are on 33 percent. Ed Miliband would win a general election comfortably if it were held tomorrow.
Liberal Democrats lag way behind on 9 percent.
Coaliton omnishambles
'Omnishambles' as it has been dubbed by commentators started with Chancellor George Osborne's budget in March.
Osborne was heavily criticised for his income tax changes, as well as the introduction of VAT to hot pasties which were not previously taxed, now known as the "pasty tax", and what has been called the "granny tax", which has seen the tax threshold for working pensioners pulled down.
Then emerged the fuel crisis when petrol tanker drivers voted for strike action.
While the public were panicking at the pumps, Cameron and his cabinet office minister Francis Maude were slammed for being "irresponsible" by motoring groups for urging motorists to fill up their tanks if they could.
Maude even advised people it would be prudent to keep a Jerry can of petrol in their garages. Fire officials blasted this advice having a highly flammable liquid stored in people's homes is a serious fire hazard.
One woman in Yorkshire even suffered severe burns after decanting fuel into a can near an open flame during the brief petrol panic.
Theresa May, the home secretary, came under fire after her office mistakenly said terror cleric Abu Qatada had missed his date for appeal against a British court's decision to deport him to Jordan to face terrorism charges.
The Home Office and May had got their dates wrong and Qatada had filed his appeal within the date, though he has since had his appeal rejected.
Jeremy Hunt, the culture secretary who was overseeing a quasi-judicial decision on News Corporation's bid to take over BSkyB, is facing calls to resign after emails from one of his special advisers were found to have been giving Rupert Murdoch's company privileged and secret information relating to the process.
Adam Smith, Hunt's adviser, quickly quit his post though there has been no let up in the criticism of the minister.
Labour is also accusing Hunt of misleading parliament over his correspondence and meetings with News Corp representatives, after he claimed he had published the details of all his contact with the company.
In the local elections across England, Wales, and Scotland, the Conservatives lost over 405 councillors and control of 12 councils.
Cameron attempted to play down the defeats as a result of his government "taking tough decisions".