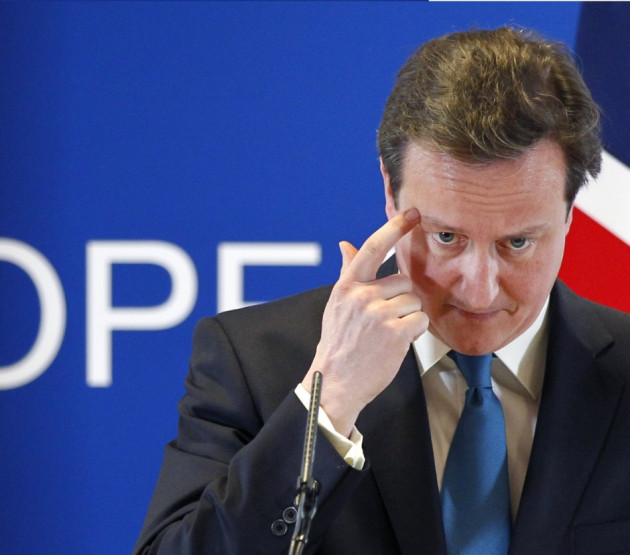 David Cameron has backtracked over denials that he rode a retired police horse being looked after by ex-News International (NI) chief executive Rebekah Brooks.
In a bizarre twist amid allegations that Scotland Yard and NI enjoyed a cosy and inappropriate relationship, it emerged that the police lent Brooks a retired police horse called Raisa.
Brooks and her husband, race horse trainer Charlie Brooks, stabled the horse as part of the Met's animal welfare programme in which people can look after old police horses as long as they pay for the vet bills and cost of care.
The prime minister is an old Eton schoolfriend of Brooks and has ridden horses with the couple as part of the Chipping Norton set, a group of high-fliers who live around the Oxfordshire village near Cameron's constituency of Witney.
Cameron initially denied riding Raisa but then said he had taken out the horse after all.
"I have known Charlie Brooks for over 30 years and he is a good friend," Cameron said.
"He is a neighbour in [my] constituency, we live a few miles apart. I have not been riding with him since the election.
"Before the election I did go riding with him. He has a number of different horses and yes one of them was this former police horse Raisa, which I did ride."
Scotland Yard has said that the horse was returned in "poor condition" before it died.
Cameron's admission further adds to questions about how close he is to the phone hacking and police bribery scandal that has engulfed NI.
He employed the former editor of the News of the World, Andy Coulson, as his director of communications before Coulson resigned because of mounting pressure from politicians and the media.
Brooks and Coulson are on bail as part of the Met's Operations Weeting and Elveden, which are looking into phone hacking and inappropriate payments to police.