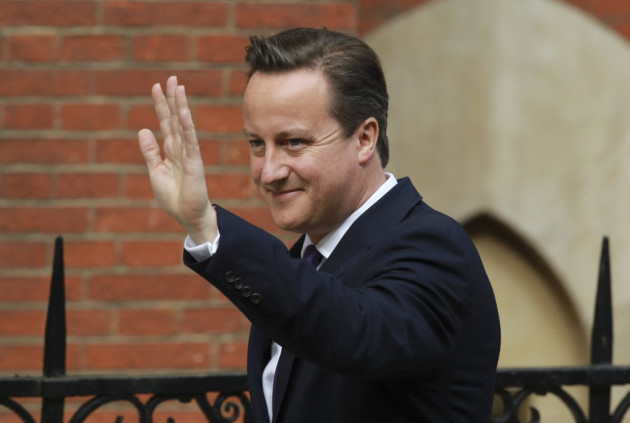 Coalition College Summer Report: David Cameron - Head Prefect
We feel that David has had a very active term at the coalition college and there is certainly room for improvement, although he is clearly enjoying his time as head prefect.
Debate:
Now David is certainly very keen on this subject and he is always one of the first to take part. He has developed a rival in young Edward and the two talk so much it's hard for the others to get a word in edgeways.
However on occasions their debates have strayed somewhat from the topic and become little more than childish banter. It has been suggested in the staff room that these debates could be replaced with a sack race or game of dodgeball to save time.
There was at least one instance of name calling, but David was disciplined by Mr Bercow. We think the Osborne boy put him up to it.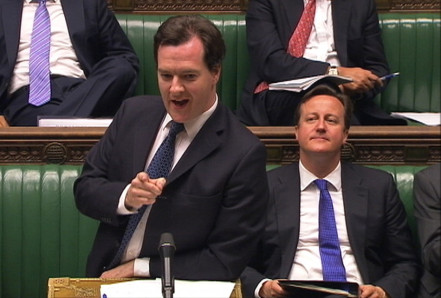 One of the boys that David supervises, Jeremy Hunt, got into a bit of trouble for spending a bit too much time with some of the boys from a local gang, knowns as 'The Scribblers', that we think are responsible for the lewd graffiti in the area. David certainly showed loyalty, standing by Jeremy when other members - and even some teachers - were calling for the lad to be expelled. The punishment was eventually called off because young Jeremy curled in a ball under his desk and wouldn't stop crying. It was embarrassing for everyone concerned.
(We have had some complaints about bullying from some of the other boys in David's class - this will not be tolerated and will be investigated).
Maths:
This is a tricky one, as David appears to rely heavily on fellow pupil Osborne for the vast majority of his maths studies.
Unfortunately the projects that the two keep handing in, though remarkably detailed, are so convoluted as to produce completely different results depending on the reader.
This is a problem, as it is hard to give an accurate mark when so many of the examiners disagree on the work's validity.
There was one occasion when the boys' work was thoroughly scrutinised and serious flaws were detected. However Mr Paxman could only question their work partner Chloe Smith, who unfortunately has a nervous bladder and suffered a little "accident", meaning the whole classroom had to be fumigated.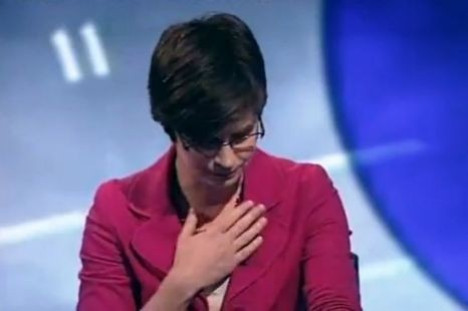 Projects:
Unfortunately we have some cause for concern when it comes to some of David's longer-term projects.
The science experiment that he was working on with his mate Lansley appears to have been leaking, leading to real concern about the mess that will be made when it is unpacked. Meanwhile some of the equipment that they claim to require actually exceeds the college's budget. Unfortunately he will have to make do with what we already have.
Also troubling is the fact that his plan to reform the upper sixth is now overdue and when David was asked for a timetable as to its completion he tried to blame all of the other boys in his class. All I can say is that his project partner, Nicholas, was very upset. We are investigating rumours that the pair have organised a fight behind the bike sheds.
Concerns have also been raised that David's "Big Society" project, about which he appeared very excited initially, is actually just a big drawing of a smiley face using dried pasta.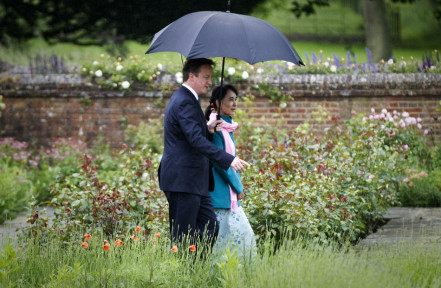 Extracurricular:
David thoroughly impressed the staff with his dedication to making foreign visitors feel at home, and has been very keen to travel abroad to meet other colleges across the world. His enthusiasm is unquestionable, although we are concerned that some of the foreign students are making fun of him behind his back. He has sent many letters to visitors, but has yet to receive a reply. One staff member overheard a visitor say that David was a bit overbearing and "smelt like quiche".
Sports:
David is absolutely magnificent at badminton. He has expressed an interest in a profesional career upon leaving college.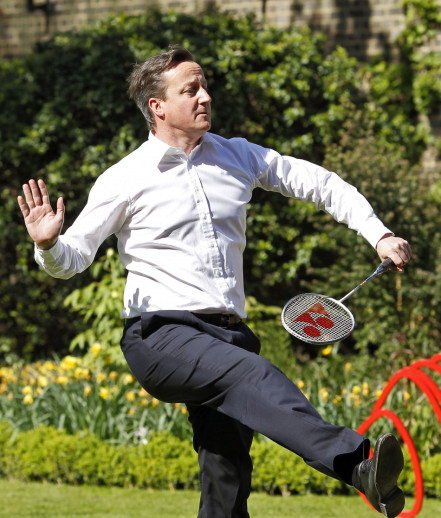 Overall we will reserve judgement on David's year until we can consider the results of some of his long-term coursework. The majority of staff are focusing on the upcoming sporting event, but we hope he will still deliver on his promises.