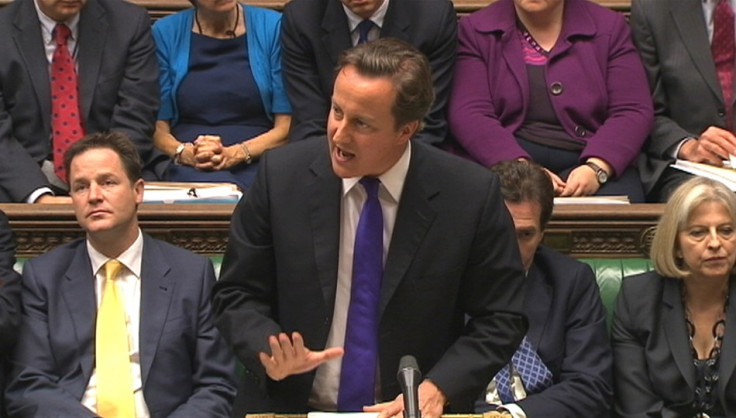 The prime minister signed off the 2011 political year by poking at the Labour leader, Ed Miliband saying that his party "were united in wanting a new leader".
Despite a year of economic turmoil for the UK, David Cameron ends 2011 leading the polls ahead of Labour.
Labour party supporters will be disappointed that their leader wasn't able to make better headway this year which has seen unemployment reach a 17-year high, a chancellor humbly admit the economy was off course, social unrest over the summer with the riots and Britain take steps towards leaving the EU.
Mr Cameron said: "He [Miliband] makes weakness and indecision an art form. He has completely united his party, every single one of them has asked Santa for the same thing - a new leader for Christmas."
Towards the end of the session, the prime minster had one last jibe at Miliband. He said: "On the one hand he wants to join the euro if he's PM for long enough, on the other hand he wants to sign a treaty... oh that's rubbish? He doesn't want to be PM for long enough? He tells us he's got a five-point plan, I can sum it up in five words. Let's Bankrupt Britain Again."
Although Miliband was widely expected to attack the prime minister on his deputy's no show on Monday, the prime minister was prepared.
"It's not that bad. It's not like we're brothers or anything," he said. "He should have seen it coming, he added."
The BBC's political editor, Nick Robinson, said: "Politics is all about team work. But now Labour backbenchers will begin to wonder if they really have their man."