David Davis set for showdown with EU Parliament's Brexit negotiator
MEP Guy Verhofstadt looks forward to a "hell of a conversation" with the Brexit secretary.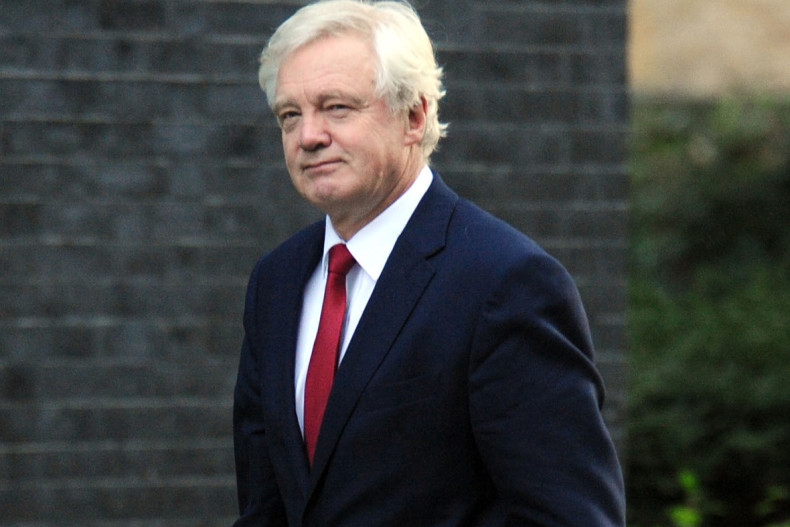 Brexit Secretary David Davis continues his continental charm offensive on Tuesday (22 November), with a meeting with the European Parliament's chief negotiator Guy Verhofstadt in Strasbourg, France.
The talks come after Davis travelled to Brussels on Monday to pay a visit to the UK representation to the EU and the European Commission's chief Brexit negotiator Michel Barnier.
The government has stressed that Davis will not seek to start negotiations with the EU, which can only begin once the UK has triggered Article 50, but to "lay the ground" for a "constructive dialogue".
"I want to begin the work of ensuring we have positive, strong, and productive relationship with our closest neighbours," Davis said.
"The people of the UK have made a clear decision to leave the EU, and that is one the Government will respect and implement.
"But Britain will continue to be the same outward-looking country that it has always been. I am confident that by working together we will be able to secure a deal that works in the mutual interests of the UK and the rest of the EU."
Verhofstadt, a senior MEP, said he looks forward to a "hell of a conversation" with Davis after the Brexit Secretary told MPs "get thee behind me Satan" in reference to the former prime minister of Belgium.
The talks will come after British Prime Minister Theresa May hinted the UK government would seek a transitional deal to split from the EU.
"People don't want a cliff edge, they want to know with some certainty how things are going to go forward," she told the Confederation of British Industry's annual conference.
The Conservative premier's plans to start the UK's Brexit process took a blow after England's High Court ruled that MPs must have a vote on triggering Article 50.
The government is contesting the decision at the Supreme Court from 5 December, with a ruling expected in January 2017. May has ruled out giving a "running commentary" on her administration's negotiations with Brussels.