Activist investor David Einhorn has rallied Apple investors with an hour-long conference call, during which he explained his plan for the iPhone maker to change how it issues dividends to shareholders.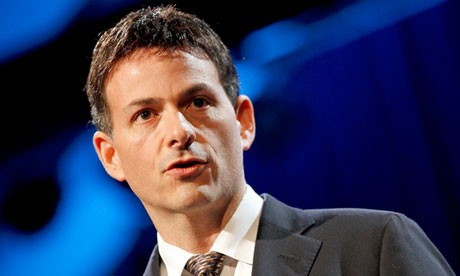 Founder of Greenlight Capital Inc, which owns around $600m (£394m) of Apple stock, Einhorn said his plan was "the product Apple doesn't yet know it needs," in a nod to Steve Jobs's theory that consumers don't know what they want until they are offered it.
A lawsuit filed in a Manhattan District Court by Einhorn targets a proposal by Apple to eliminate "blank check" preferred stock from its charter. The board now has the option to issue preferred stock, but will ask shareholders at its annual meeting on 27 February to vote on a proposal that would first require shareholder approval.
Apple argued in court on 19 February that the shareholder vote on governance changes should go ahead next week, against the wishes of Einhorn, who is seeking an injunction to block the vote, eliminating Apple's ability to issue a new class of high-yielding stock without shareholder approval.
US District Judge Richard Sullivan said he would need more time to consider the two parties' arguments and that a decision would come next week, but added: "Candidly I do think the likelihood of success is in favour for Greenlight."
Einhorn is urging shareholders to vote against Apple's plan, and put forward his own proposal for Apple to issue preferred stock - which he deems superior to dividends or share buybacks - with a perpetual four percent dividend.
iPrefs
Dubbed iPrefs, Einhorn said his plan "is not complicated, it's merely unfamiliar," and that the iPad maker should use $47bn in cash to issue preferred stock with a quarterly dividend of 50 cents per share, awarded indefinitely.
"It has a base value of $50 and pays a dividend of $2 per year," Einhorn said. "Apple can redeem them for face value, but shareholders should not anticipate getting the face value. They should expect to receive 50 cents per quarter, every quarter, forever."
Apple CEO Tim Cook dismissed Einhorn's proposal as a "silly sideshow" in a speech at Goldman Sachs on 12 February, but the activist has gained some support.
Speaking of Einhorn's hour-long conference call, BGC Partners analyst Colin Gillis said: "I think it helped his plight. He laid out a well articulated pitch. He broke down various scenarios, showed what would happen under different cases or expected outcomes. He makes a compelling case."
Gills was backed up by Topeka Capital Markets analyst Brian White, who said Apple needs to "seize the opportunity" and return significantly more cash back to investors, an opinion shared by Einhorn, who accused the company of having a "depression-era mentality".