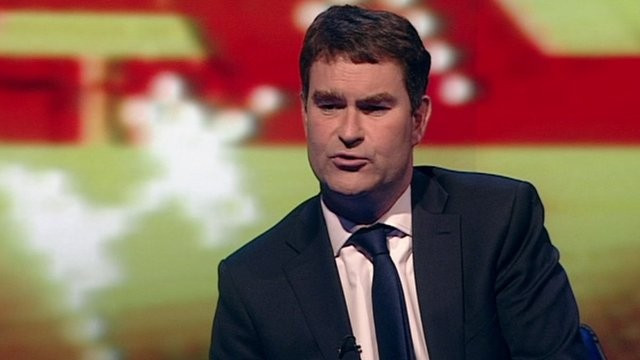 Exchequer secretary David Gauke's statements about the moral wrongs of tax avoidance have come under fire following the revelation that he used to work for a law firm that helped rich clients avoid taxes.
Gauke made front pages with his comments to BBC Newsnight about the "hidden economy" of cash-in-hand payments to tradesmen in return for a discount, which he branded "morally wrong".
However, the Guido Fawkes blog has revealed that Gauke worked as a solicitor at Macfarlanes law firm between 1999 and 2005.
The firm's website advertises its "particular expertise in the structuring of tax efficient, quite based, incentive plans".
"We are able to develop innovative solutions to the most complex tax issues when necessary," the company adds. Gauke's own website only briefly mentions that he worked for "a leading City firm". According to the Treasury he did not work for the Macfarlanes tax department.
The blog continues: "Guido thinks Gauke should look in the mirror the next time he thinks about lecturing us on the morality of taxation".
It was also revealed that Gauke's wife, Rachel, is a corporate tax law specialist who works as a professional support lawyer for Lexis Nexis, a company that provides tax information to the private and public sector.
Gauke also opened himself up to accusations of hypocrisy by having claimed £10,248.32 in "mortgages payments" on his second home in 2006, meaning he could avoid stamp duty and fees over its purchase. His claim was investigated and he was cleared of any wrongdoing.
Gauke told the BBC: "[Paying cash for work] is morally wrong. It is illegal for the plumber, but it is pretty implicit in these circumstances that there is a reason why there is a discount for cash. That is a large part of the hidden economy.
"I've never said to a tradesman: 'If I pay you cash, can I get a discount?'" he added.
When Gauke was asked if colleagues had paid with cash, he said: "I don't know, but if people do that , they have to do so with the recognition that means taxes will be higher for the rest of us."
The blog's comments on Gauke's past will be expected to leave a government that has repeatedly commented on the morals of tax efficiency red-face.
Prime minister David Cameron branded tax avoidance arrangements "morally wrong" when it was revealed that comedian Jimmy Carr had been involved in a scheme that would help him save money on payments. George Osborne also commented on the moral wrongs of tax avoidance when presenting the last budget.
Gauke claimed that tax avoidance cost the government £5bn every year. He made his comments on Newsnight after delivering a speech to the Policyexchange thinktank that the government would seek to name and shame those people who use aggressive tax avoidance schemes.

A Treasury spokesman said: "The tax Minister was clear that it is fine to pay in cash, but where that is done in order to artificially reduce a tax bill that is, of course, wrong.
"While this is clearly not in the same league as multi-million pound tax dodges - and our priority remains to tackle large-scale aggressive avoidance by the richest in our society - the hidden economy does cost the exchequer and it does mean other people have to pay more in tax to fund our public service, that is not fair."