Tottenham Hotspur must keep mooted Manchester United target Harry Kane if they harbour hopes of winning the Premier League next season, according to former Spurs maestro David Ginola.
Kane, 23, is courting heavy interest from Jose Mourinho's side, who are considering a £100m bid for the England international. However, Tottenham chairman Daniel Levy is not interested in parting with one of his club's superstars and has slapped a £200m ($254m) price tag on the player in order to ward off potential suitors.
Manchester United want to partner Kane with Real Madrid forward Alvaro Morata at Old Trafford next season as they bid to reclaim their status as title contenders, but Tottenham have no intention of strengthening a direct rival.
Ginola believes their chances of silverware hinge on the futures of Kane and Dele Alli, who is also admired by some of Europe's biggest sides.
"Harry Kane should stay at Tottenham," Ginola told talkSPORT. "Tottenham need Harry Kane to stay if they are to win the Premier League next season. That's very important. Tottenham had a great season and finished runners-up last year.
"They need to keep their best assets if they want to win anything in the next few years, and Harry Kane, along with the likes of Dele Alli, is one of their best assets."
Manchester United are not afraid of spending big in order to bring their targets to Old Trafford, as evidenced by their world-record £89m purchase of Paul Pogba last summer.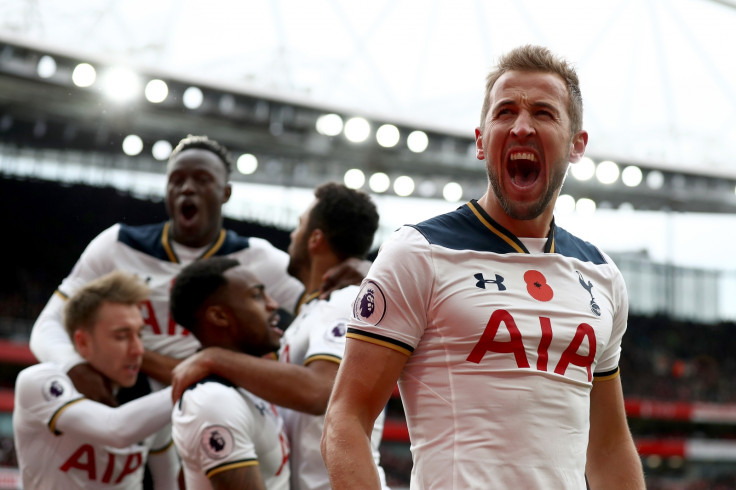 Ginola, who also had spells at Newcastle United and Everton, believes Ed Woodward et al would have to break the transfer record again in order to take Kane to Manchester United and thinks a number of players are now worth around £100m due to the inflated nature of the transfer market.
"If [Romelu] Lukaku would cost around £100m, I think it would be similar for Kane, in the same region of money," Ginola added. "Some years ago we were talking about player value – remember when Gareth Bale left Tottenham to join Real Madrid for £90-odd million, and that was massive. But now you have a few players worth this kind of money.
"When you think about strikers who can regularly score 20-25 league goals per season, you need to put the money on the table."