Sunderland manager David Moyes has joked that he and his team would have got more praise for their 2-2 draw with Liverpool had he been of German nationality, aiming a dig at Jurgen Klopp. Sunderland scored a late equaliser from the spot to hand a crucial point to the Black Cats, following a 4-1 humiliation at the hands of Burnley.
Liverpool went ahead on both occasions but were pegged back on every occasion as they squandered their chance to go within three points of Chelsea, who play Tottenham at White Hart Lane. Jermain Defoe scored on both occasions as the Black Cats took another tiny step towards safety.
Moyes insisted that Sunderland were not defensive and rather pressed Liverpool high up the pitch and stopped them from playing. Daniel Sturridge scored both the goals for Liverpool with the Reds currently five points behind Chelsea, having played a game more.
"I'm feeling we weren't too defensive today. I honestly thought today the players raised the supporters by the way they got up to Liverpool, how they put them under pressure, how they pressed them. Maybe if I was a German manager, you might praise that. If I'd been German you might praise me for doing something different," Moyes said, as quoted by the Mirror.
"We're saying to the players it's important to pick up points at home, that's really important. We're starting to get a bit of belief that we can win games or draw them against the better teams here, which between now and the end of the season is going to be massive for us to do that.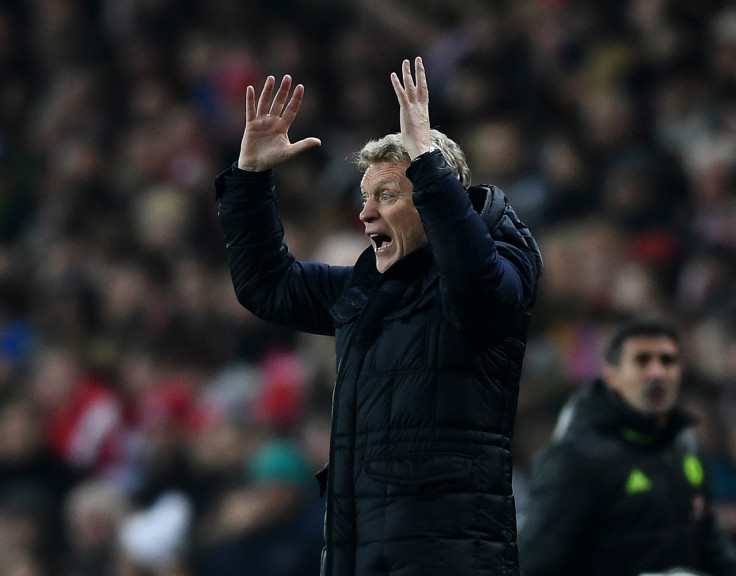 "I thought we did well. We stuck at it. We stuck against Liverpool as much as we could and tried to make it hard for them and we played well as well," he added.