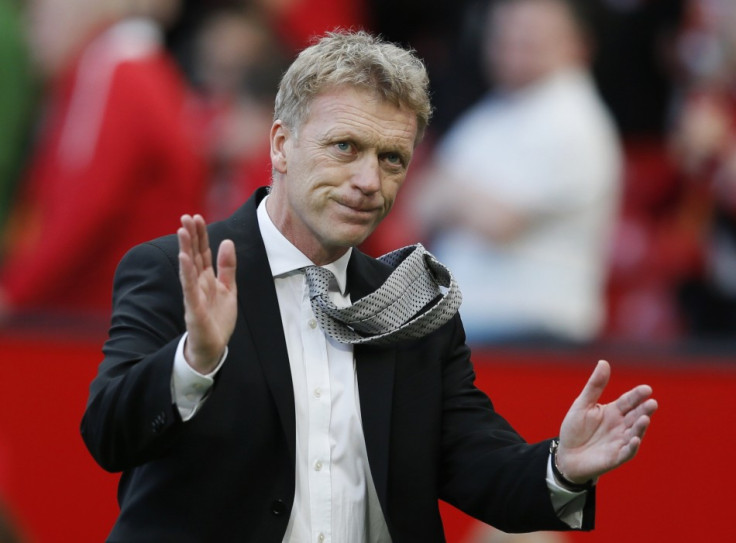 Manchester United manager David Moyes ignored advice from Sir Alex Ferguson to refrain from changing his backroom staff ahead of the new season.
Moyes appointed assistant manager Steve Round, goalkeeping coach Chris Woods and chief Jimmy Lumsden to his backroom team while Phil Neville and Ryan Giggs were both given coaching roles.
Ferguson's support team including Mike Phelan, Rene Meulesteen and Eric Steele, who had all helped United to the league title the previous campaign, departed the club to complete Moyes' overhaul.
And Steele says Ferguson, who nominated Moyes as the leading candidate to replace him upon his retirement, suggested his fellow-Scot keep his existing backroom team - only for the ex-Everton man to decide otherwise.
"He spoke to me, Mick and Rene," Steele told the United We Stand fanzine. "I told him I thought it was a brave decision.
"He (Moyes) listened to the manager's advice, but he wanted to be his own man."
"I didn't want to leave. Why would I?" he added. "I knew that David was coming in and wondered who he'd bring.
"You had the United perspective - the manager saying, 'Keep what we've got, keep the continuity, work with them and they'll guide you through. You're taking on a massive machine here. You've gone from Marks and Spencer's to Harrods.'
"Then there's David's viewpoint, which I understand. I know him professionally. I know his work ethic, his hands-on approach.
"I don't blame him for doing what he did. I've been in the game long enough to know how it is.
"But it's ironic, isn't it? You've just been part of a team that has had a great season and won the league. David De Gea's had his best season. Does it make sense that you're not retained to continue the good work? Sadly, that's out of my hands."
Moyes' appointment was one of a series of changes at Old Trafford during the summer and after a start to the season which sees United 12th in the Premier League table after three defeats in their opening six games, his decision to reject continuity has been accentuated.
Defeat to West Bromwich Albion at the weekend condemned United to their worst start in the top flight for 24 years but Steele expects that despite swathes of changes, Moyes will get it right.
"There were massive changes - the manager, chief executive, Scholes retiring and the coaches," said Steele.
"But there are enough players in that dressing room to win when it really starts.
"My time was up, I'm proud of what I did at United and I have great memories."