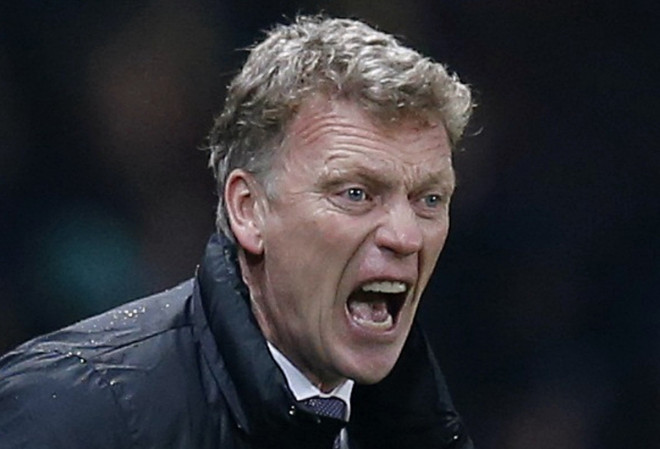 David Moyes believes Manchester United fans preparing a 'Moyes Out' banner to be flown over Old Trafford are entitled to do so.
Plans for disgruntled supporters dismayed with the Scot's performance this season to fly a plane over Old Trafford during Saturday's game with Aston Villa bearing the message 'The Wrong One – Moyes Out' were confirmed by the Manchester Evening News.
It comes after United suffered their 10th defeat of the season – their worst in the Premier League era – to Manchester City in the latest of a catalogue of despairing performances that have seen the manager's position come under severe scrutiny.
When asked of the plans that could work to overshadow tomorrow's game, Moyes told reporters: "I have heard of it and what they are saying about it, but this is something which is a long journey here, this is only the start of the journey. People can do that. They are entitled to do that.
Despite the dark cloud hanging over Old Trafford, opinion among United fans regarding the validity and practicality of the 'Moyes out' banner has been divided.
But despite the air of discontent regarding his future, the United boss maintains he still has the support from the fans.
"Everywhere I go I get great support from Manchester United supporters," he continued. "I was at a dinner last night for Darren Fletcher and there were Manchester United supporters who came up to me and said, 'Come on, keep us going, we understand exactly the situation the club is in.'
"They were really supportive and every time I have been to Old Trafford they have been great. I am seeing a lot different from what a lot of people are saying, but I understand results matter."
While opinion of him among United fans has dropped dramatically, Moyes has retained the unequivocal backing of the United board, illustrated by comments made by director Sir Bobby Charlton this week who insisted the club had not made a mistake in appointing him last summer.