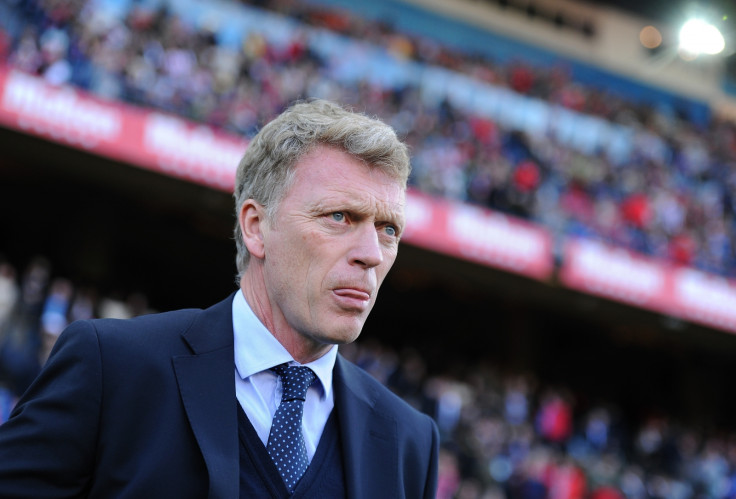 Real Sociedad manager David Moyes has told Liverpool they will be wasting their time trying to sign Inigo Martinez this summer.
Martinez, 24, was linked with a move to Manchester United last season while Moyes was in charge at Old Trafford and has become a crucial component of the Scot's first-team plans in San Sebastian.
Spanish daily Marca recently reported that Liverpool had lodged a bid of £14m ($22m) for the promising centre-half, only for their offer to be swiftly rejected by the Real Sociedad boss.
And while Martinez's release clause of £21.5m is unlikely to deter Europe's elite, Moyes insists there have been no formal offers for the player yet.
"Do you think I would want to sell him to Liverpool," Moyes said when asked of reported interest in Martinez. "We have not had any contact, it is speculation."
The former United and Everton manager could thwart his old rivals in a second deal this summer after declaring his interest in bringing Burnley striker Danny Ings to La Liga.
The Clarets are resigned to losing the 22-year-old following their relegation from the Premier League but the player is likely to have the option to immediately return to the top flight with a host of clubs ready to offer him a deal.
Ings's contract at Turf Moor expires this summer and while Liverpool are thought to be preparing an offer for the ex-Bournemouth striker, Moyes has confirmed his side will also be in the running.
He said: "Yes. I think he [Ings] has a big decision, but we have a very good chance. I can't confirm if he will join us or another club, but he's certainly a player who I'd like to bring here, and I think that we have an opportunity.
"I'd like to add some more attacking options, and I think there's one or two positions I'd like to fill, but I'm looking to add some attacking options if possible.
"I'm hoping that we will be able to bring in three or four new players. Maybe one or two on loan, maybe as transfers, I'm not exactly sure, but I'm trying to improve the squad, to improve the team, so we have a better chance of competing for Europe next year."