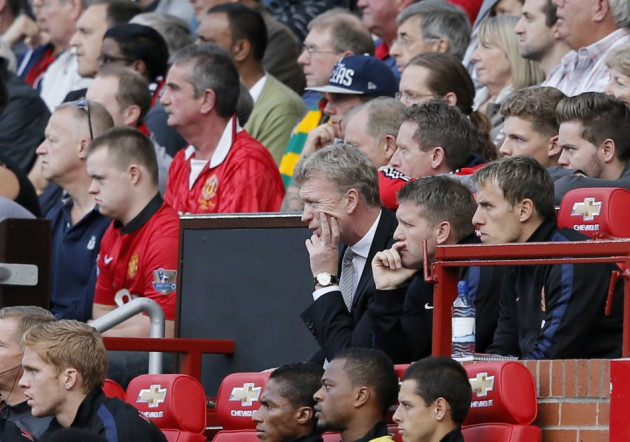 Alan Hansen believes Manchester United's directionless transfer window activity will spark a decline akin to Liverpool's fall from grace in the early 90s.
Hansen captained the Reds to the league title in 1990 under Kenny Dalglish but have since failed to add to the club's 18 league titles.
During a mass overhaul at United during the summer, which included the departure of Sir Alex Ferguson as manager, new boss David Moyes oversaw the transition but failed to add significantly to the squad in the transfer window.
Marouane Fellaini was the sole addition from Everton and Moyes' inability to make more additions is seen as part of the reason behind an early run of form this season which has seen United lose three of their first six league games.
And Hansen has drawn a parallel between the struggles encountered by United this summer and those which Liverpool suffered after their last league title win, and fears a similar decline.
"It is too early to say we are now witnessing the end of the empire at Old Trafford, but alarm bells are ringing and there are clear similarities between the United of 2013 and the last Liverpool team to win the title back in 1990," Hansen wrote in the Daily Telegraph.
"I played in that Liverpool team 23 years ago and it was in the bottom three of the eight title-winning sides I played in at Anfield.
"It was an ageing team, one which Kenny Dalglish was looking to break up and build again with new players. In the past the club had successfully combined winning and rebuilding, but this time was different
"Liverpool began to flounder because they failed to replace good players with better ones and the club has paid a heavy price in the two decades since.
"United have more depth and quality than the 1990 Liverpool side, but I would say that the two first-teams are comparable in terms of the issues they faced. Both could be described as ageing teams that needed breaking up, but with issues over those brought in as younger replacements.
"Having won the title last season with a team that could hardly be described as one of the club's best-ever, United made a mistake this summer by failing to add the quality that they clearly need."
Defeat to West Bromwich Albion condemned United to their worst start to a league season for 24 years and already leaves them eight points behind early leaders Arsenal with six games played.
Central to United's problems appears to be a lack of midfield creativity, with bids for Cesc Fabregas and Ander Herrera knocked back in the transfer window and derailing the club's transfer plans.
Hansen believes without the attraction of working under Ferguson, players are not as willing to move to Old Trafford.
"United failed in the transfer market, which is unusual because players would usually flood to Old Trafford, but perhaps some of their targets felt they are no longer such an attractive proposition now that Ferguson is no longer in charge," he said.
"The Ferguson factor really cannot be overestimated, on and off the pitch. It was a massive element of United's success, particularly in recent seasons. If Ferguson's United had just suffered their third defeat in four games against West Bromwich Albion at the weekend, we all know how he would have responded.
"He would be spitting blood in the dressing room, but he would also create an 'us against the world' mentality, tell his players not to feel sorry for themselves and say, 'we are Manchester United, we have fought back before and we will do it again'."