Before David Moyes was appointed Real Sociedad manager in November 2014, supporters of the Basque outfit were depressed as their side flirted with relegation. There was no plan, no future and no hope. However, the Scottish manager, whose arrival was strongly criticised by local media despite the support of fans, turned the team's fortunes around. Real Sociedad started keeping clean sheets week in week out, they won matches regularly – among them, the famous triumph against Lionel Messi's Barcelona – and the club avoided relegation easily. They didn't play the most flair-filled football ever seen in Anoeta, but nobody asked for the impossible when the former Everton manager arrived.
Nine months later, the "txuri urdines" have reason to be confident, and it's mainly down to Moyes' leadership. Dave Billows – the man behind Real Sociedad's fitness regimes – has made an impact as well, while the playing style shown during pre-season has impressed the fans.
Besides that, Moyes has proved his critics wrong. Local media wrote that he was not the right man to promote youngsters, as he was looking for immediate results. But nothing could be further from the truth. During Moyes' tenure, Pablo Hervías and Aritz Elustondo have made their debuts and Rubén Pardo has shown that he is more than a raw diamond. Right now, Pardo is one of the most talented midfielders in La Liga and Moyes is responsible for his progress. He is the Scot's biggest achievement since his arrival at San Sebastian. Moyes is making the most of Real's youth academy, and he will continue giving opportunities to youngsters as long as they show talent and commitment.
What about the summer? Leaving pre-season results aside (three draws, one victory, one defeat), the former Manchester United manager has put into practice some of the tactics that he is going to use during the next 10 months. The aim is to play European football in 2016. New players are expected – the club wants to sign Elche forward Jonathas De Jesus and Arsenal's Joel Campbell – and the atmosphere surrounding the club is optimistic.
Billows has been championed by the fanbase. He has a wealth of experience in the Premier League, having spent 13 years working at Everton – ten of those with the Toffees' first team. He also worked with WBO International Cruiserweight champ Tony Bellew, and also has experience in athletics and rugby during a 30-year career. "I have never felt so exhausted in my life" said Xabi Prieto, Real Sociedad's captain, talking on the pre-season training schedules.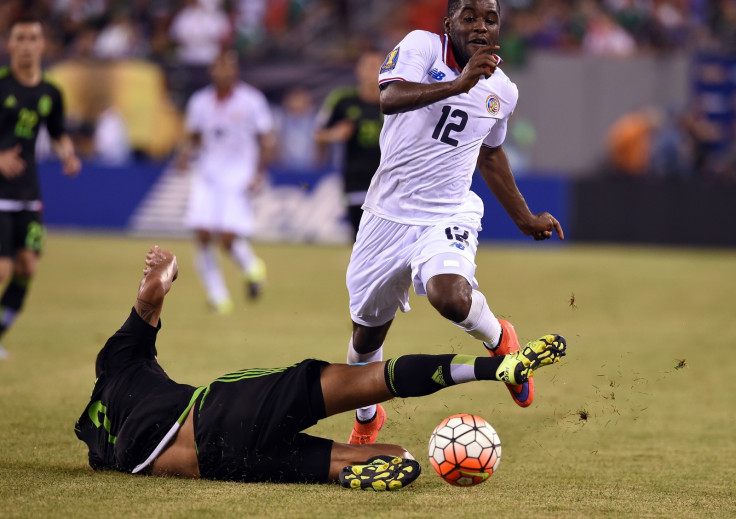 Moyes's staff is helping to improve the club and the Scot is trying to build up a new team starting from scratch, as he successfully did at Goodison Park. What we know so far is that Moyes is going to stick to last year's plans when it comes to defence. He wants solid performances at the back, with as many players as possible behind the ball when the opposition recovers possession. No matter if he uses a 4-3-3 or a 4-4-2, he will try to make the most of speed and long balls, and that is why he is looking forward to Arsenal's Campbell. So far, the club has signed Diego Reyes – a Mexico international defender who played for Porto last season – and Armindo Bruma – on loan from Galatasaray. Both of them are talented players but they need regular play to become important figures in European football.
Joel Campbell would be the icing on the cake for Moyes' Real Sociedad. He showed his skills during the last World Cup and proved his worth in La Liga when he played for Real Betis on loan. Real Sociedad offered Arsenal £5.7m ($8.8m) a month ago, but Arsene Wenger has not given any response yet, and the Basque side's board of directors are starting to feel anxious.
The Costa Rica international is Moyes' first option to lead his attack as a centre forward – despite normally playing as a winger – but pre-season goes by quickly and if the Gunners do not accept the bid, the Basques will try to sign De Jesus. Real Sociedad have visited White Hart Lane as well to ask about Roberto Soldado's situation, but the chances of the Spaniard returning to La Liga are slim.
Arsene Wenger showed Real Sociedad how good a negotiator he is last year when he managed to get €12 for a 50% stake of Carlos Vela. Campbell knows his immediate future isn't at the Emirates Stadium but according to sources coming from Real Sociedad, Wenger wants more money as he believes the player has potential to become a more profitable sale if he plays regularly for a top club on loan next season.
With or without Joel Campbell, David Moyes faces a crucial season in his career. If he manages to end in the top six, he will continue at the club as president Jokin Aperribay, his staunchest defender, has expressed his will to sign Moyes to a new deal if the mission is accomplished. And that would be a message to Moyes critics in both Spain, and back in the UK.