David Moyes Sacked: Why Diego Simeone Should Join Manchester United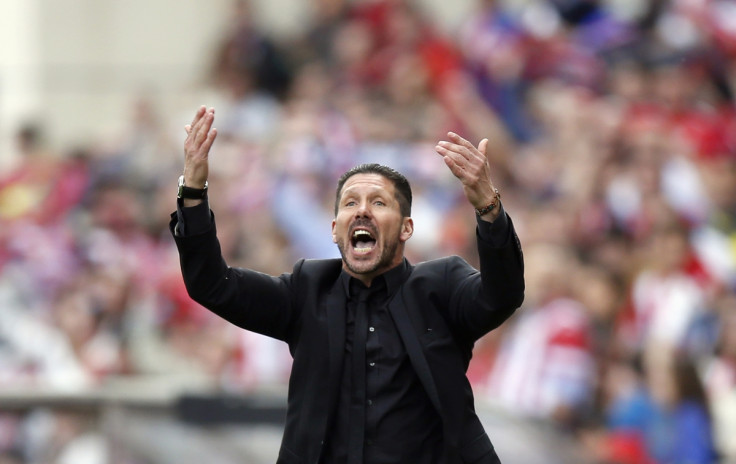 As expected, Manchester United have sacked manager David Moyes ten months into his six-year contract at Old Trafford. The 50-year-old, who officially took over last July from Sir Alex Ferguson, has presided over the club's worst campaign in a quarter of a century.
Winners of the Premier League by 11 points last season, the club are suffering in seventh, with the last straw coming in the mediocre performance and defeat at Moyes' former club Everton on Sunday.
Who will take charge of United now? Among the early candidates to replace Moyes in the job are Netherlands coach Louis van Gaal, Borussia Dortmund's Jurgen Klopp, Real Madrid's Carlo Ancelotti and Atletico Madrid's Diego Simeone. Though Van Gaal appears to be the favourite to replace Moyes, 'Cholo' Simeone is the ideal man for the job given his heroic background.
United are currently a team suffering an identity crisis. And the only one of those who has experience in taking charge of a team on the decline is the Argentine. Simeone took over as Atletico coach in 2011 having starred for the club as a player – winning the league and cup double with them in the 1995/96 season. And in just a season and a half in charge of the current La Liga leaders, he has become a living legend.
United require someone who can rebuild them, guide them, and return them to their former glory in the Premier League and in Europe.
Simeone took a crumbling team and managed to rebuild it while spending a fraction of the sums splashed out by league rivals Barcelona and Real Madrid. He has won a string of major trophies: the Europa League, the European Super Cup and the Copa del Rey (against Real Madrid at the Santiago Bernabeu) – a title that marked the end of 14 years without beating their city rivals.
United also need someone who get them back into Europe – defeat to Everton on Easter Sunday mathematically ended their hopes of qualifying for next season's Champions League, a competition with which they have an iconic relationship.
Moreover, the Argentine hauled Atletico back into the Champions League – something they had not achieved snce the 2009/10 season. The fighting spirit the Argentine has instilled in the dressing room has been rewarded and Cholo is already considered one of the best coaches in the club's history.
So far in this season's Champions League, Atletico's statistics are spectacular: ten matches and no losses having scored 22 goals and conceded only five. The commitment and courage they showed to stop Barcelona in the quarter final was typical of Atletico Madrid's season, as they while they have managed to defeat several of the biggest clubs in Europe. They are La Liga's current leaders, topping the table from Barcelona by four points with four games left, with Real also left trailing.
Whatever happens, Simeone has achieved something that seemed impossible before his arrival: the future of the coach is not discussed. El Cholo has managed to rebuild a ruined team to take it to the top, making it one of the strongest spines in Europe. And that is what exactly United need right now. Before it's too late.
© Copyright IBTimes 2023. All rights reserved.