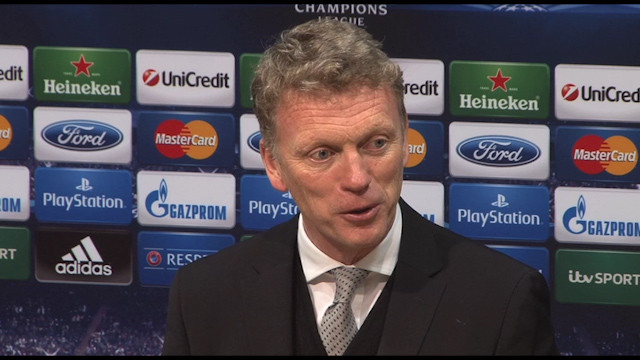 Manchester United boss David Moyes is planning a wholescale summer clear-out to avoid another season of failure, and according to reports he is considering shedding at least ten players from his squad.
United missed out on the chance of Champions League glory last Wednesday after being knocked out by Bayern Munich, and they are currently seventh in the table, meaning that they are unlikely to be in Europe's elite club competition next season.
According to the Daily Mail, Juan Mata's January signing is expected to be just the first of many new arrivals - while a host of big-name stars will leave Old Trafford.
According to the report, there are as many as 10 players with genuine question marks over their future.
Nemanja Vidic has already confirmed his move to Inter Milan at the end of the season while Rio Ferdinand, Ryan Giggs and Patrice Evra are expected to join him as their contracts at United are also due to expire this summer.
Anderson, who was sent on loan to Fiorentina in January, is also reportedly out of Moyes' plans while the future of Alex Buttner, Nani, Ashley Young, Shinji Kagawa and Tom Cleverley remains uncertain.
Darren Fletcher, whose own future at Old Traffod has also been questioned, admitted afer the Bayern defeat that the next few games are going to be crucial to show Moyes who really deserves to start at United next season.
"We now have five league games left with nothing really to play for. That is a unique experience for us and we are disappointed and hurting, but we have to go into these games and we have to win them", Fletcher said.
The midfielder continued by saying Moyes "will definitely look back on this season and realise it was a disappointment, but I fully expect there to be some signings. It is time to show the manager that you deserve to be at this club."
The Premier League holders still have the chance to secure sixth place to qualify for the Europa League.