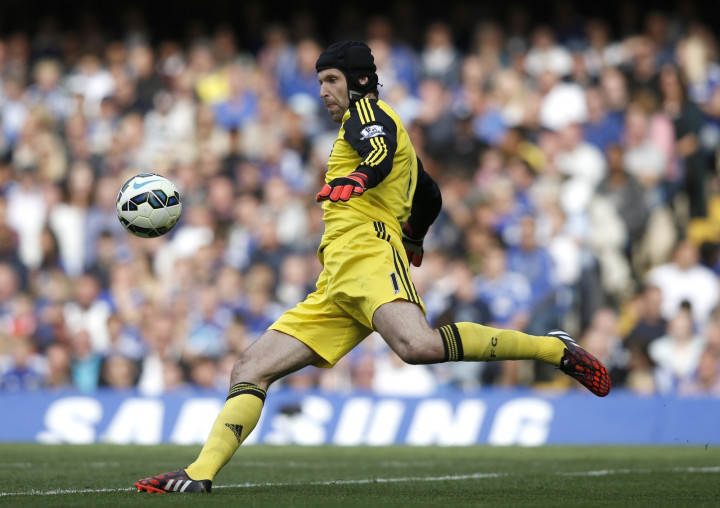 Arsenal legend David Seaman has urged Arsene Wenger not to sign Chelsea star Petr Cech in the January transfer window.
The Blues stopper has seen his first team appearances being limited when Thibaut Courtois returned to Stamford Bridge earlier in the summer after spending the last few seasons on-loan at Atletico Madrid.
Cech has been linked with a move away from Chelsea as he looks for regular playing time. The Mirror reported that Arsenal are planning a £7m bid in January for Cech as Wenger believes the Czech Republican international can solve the Gunners' poor defence.
The north London club have the services of Wojciech Szczesny as the first choice keeper at the Emirates. The former Arsenal keeper believes Szczesny is not to be blamed for the Gunners' poor defensive record this season.
"Wojciech is coming off his best season with Arsenal and I don't think that anybody warrants taking his place because he is not making mistakes," Seaman told talkSPORT.
"Arsenal are conceding goals, but it is not through goalkeeping errors that they are conceding."
"They have not got anybody in the team at the moment that can grab a game and think, right, we are 2-0 up or 3-0 up, let's sit in front of the back four, see ten minutes out so we don't concede a goal, and then push on from there."
"We used to do that with Patrick Vieira. Tony Adams or I would say, 'Patrick, just sit in front of the defenders for ten minutes'. You would think someone like Per Mertesacker would be good enough to do that because he has got tons of international experience."
" I don't know how vocal he is in a game or how the other players are, but [Mathieu] Flamini looks like the only one doing it at the moment," he added.
Arsenal are sixth in the table with 17 points from 11 games and are trailing league leaders Chelsea by 12 points. Seaman believes Jose Mourinho's side are the firm favourites to win the league title.
"They have got a slight chance. Chelsea are looking so good and so strong, but if Arsenal can get on one of their runs where they win a big group of games together then they can put a bit of pressure on," Seaman said.
"At the moment Chelsea are almost in second gear and they have got three more gears to go," the former Arsenal stopper concluded.