Arsenal Fans Should Respect Arsene Wenger, the Godfather of Modern British Football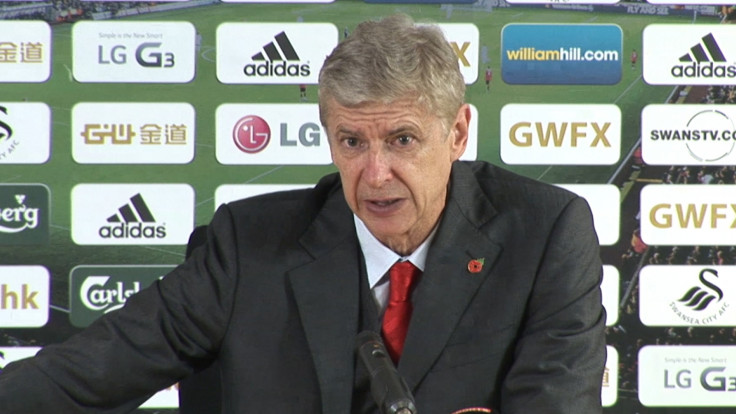 Since the latter half of the twentieth century, psychologists have studied the effect that we often consider 'the wisdom of crowds'; finding that in large social groups, we tend to converge towards the most popular opinions by default. Irving Janis, the pioneering research psychologist credited with conducting the initial research into 'groupthink', wrote that:
"The more amiability and esprit de corps there is among the members of a policy-making in-group, the greater the danger that independent critical thinking will be replaced by groupthink, which is likely to result in irrational and dehumanising actions directed against outgroups."
In simpler terms, that means that we as individuals subconsciously conform to the normative social influence of the wider group. We adopt those opinions which are the most visible within the group, and are also willing to insult those outside of the group in order to be well liked. It can be interesting to consider how, outside of a particular social narrative, those same ideas, events, and even people can be perceived in wholly different ways.
We as football fans - though we have our discrete factions (our team allegiances) within it - can be considered as a whole, as a herd. We have our shared references and experiences, we all watch the same matches, read the same papers, watch the same shows. We hold the same opinions.
Something strange occurred during Andy Murray's emphatic defeat to Roger Federer at the ATP Tour Finals in London's O2 Arena. Midway through the match, swivelling away from the players sweating on their benches for a moment, the camera turned to a figure watching in the audience, and, quietly at first but then with some fervour, the crowd began to boo.
José Mourinho's reputation had preceded him. Even though this was the wrong sport, Mourinho was on the wrong side of London. Here in the East, between the homes of West Ham, Millwall and Charlton, Mourinho is not held in great respect for his achievements as Chelsea manager. Here, even at a tennis match, José Mourinho is a pantomime villain.
In truth, nothing will have pleased Mourinho more. He seems the type that enjoys most any attention, good or bad. However it was with this in mind that I eagerly anticipated watching Arsène Wenger give a lengthy interview on French television this weekend. Abroad, Wenger seems to be more widely respected than amongst British supporters and journalists. In France he is practically a saint.
As Wenger took his seat on the stage to be interviewed, the French television studio audience chanted his name, "Arsène, Arsène, Arsène!", a welcome I can scarcely imagine the Alsacien manager receiving in England.
Wenger was the first foreign manager to be truly successful in England, and he did so not only by bringing in an influx of foreign players, but also by throwing the long-held and widely accepted wisdoms of British methods of training and coaching under the bus, and revolutionising the game in our country.
Yet in Britain, Arsène Wenger has become something of a clown figure, someone to be mocked. One gets the feeling that despite his pedigree, Wenger is not afforded the 'elder-statesmen' level of respect even some of his less decorated peers command - and I'm not sure any journalist would have ever have dared call Sir Alex Ferguson geriatric. Right from the beginning, the 'Arsène who?' headlines belied our ignorance, and still many criticisms of Wenger have their roots in that open and collective early zenophobia.
Arsenal fans take their cue from the media, many of them mocking a man who brought their club such success and built a club on such stable ground for the future, calling for him to be sacked whenever results don't go their way, and giving him less slack than other managers seem to receive. The French view Arsène Wenger with great respect for his methods and for his deep knowledge of the game, and he is revered for his early success with Arsenal, and latterly for building them into one of the European elite.
In the interview, Wenger seemed relaxed in his surroundings and would go on to reveal some intriguing insights which you will have seen in the press today. His knowledge, lucidity and charisma are as clear as ever - he certainly doesn't appear to be 'losing the plot'.
Perhaps the most interesting part of the interview has not been as widely quoted. Wenger spoke about leaving a legacy at Arsenal, and was asked about Barcelona visionary Johan Cruyff. Wenger noted that the Barcelona of our times was created by Cruyff and his Dutch footballing vision, and that "a big club should always look to win with style and with class, and Cruyff showed that." One could say that Arsène Wenger has always tried to show that too.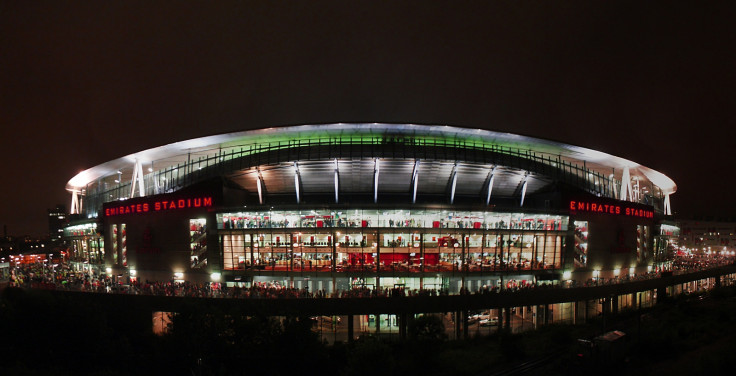 Evidently some comparison can be made between Cruyff and Wenger's stylistic visions and legacies at their respective clubs. Funnily enough Cruyff was not universally loved at Barcelona despite a very successful period in charge, creating La Masia and instilling the playing style that would eventually be perfected by Pep Guardiola and bring success to Barcelona and the Spanish national team. Cruyff was sacked as manager after a couple of seasons without a trophy and was dumped again by the club in 2010, only a few months after being made honorary president.
Ray Davis (the writer, not the singer from the Kinks), said: "The tribe often thinks the visionary has turned his back on them. When, in fact, the visionary has simply turned his face to the future."
Management is often a question of balance, in football that often means making decisions to balance the long-term needs of the club against instant gratification and the immediate wishes of the supporters. No manager of our time has known this more profoundly than Wenger, when weighing up the decision to take Arsenal to their new stadium.
Wenger said himself in the interview that a manager cannot please everyone with his decisions all the time, and that would seem to hold true in troubled times even for visionaries that built their clubs to be what they are today.
John Henson edits and writes for long-form football blog Proven Quality and runs a network of football news aggregation sites, including Arsenal News.
An Arsenal fan who now lives in France, John can be found tweeting under the Proven Quality account @provenquality.
© Copyright IBTimes 2023. All rights reserved.