David Warner must learn his lesson after Rohit Sharma 'speak English' row, says Steve Waugh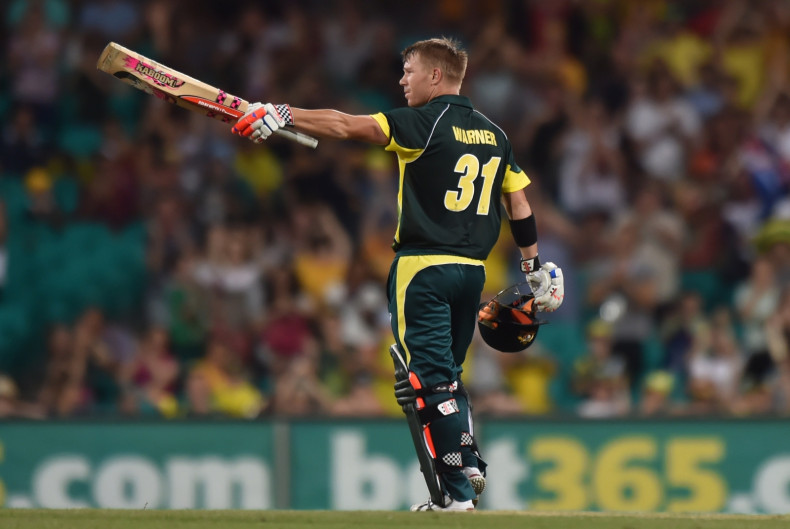 Australian cricket legend Steve Waugh has told IBTimes UK that David Warner "has to learn his lesson" after the batsman was heavily criticised for making an offensive comment towards India's Rohit Sharma.
Warner told Sharma to "speak English", during his team's recent one-day international victory over the Indians in Melbourne.
The Australian left-hander has since been fined for the comment, and has faced a flurry of negative comments in the media.
Waugh, speaking to IBTimes UK from Melbourne, said the batsman cannot "treat people with contempt", but will learn the error of his ways.
"It's hard to know in what context he [Warner] actually said it," Waugh said, before adding: "It's not a good look, it doesn't come across well when you read it. From a distance you can understand why people were upset.
"He's got to learn his lesson from that, you can't treat people with contempt. There was probably a bit of that involved, and a bit of frustration.
"I'm sure it was two ways, India have been pretty vocal in what they've been saying out on the field. There's a lesson there for all of them to tone it down a bit. English may be the universal language but it doesn't mean everybody should expect people to speak in English."
'It's been dealt with'
However Waugh said the punishment meted out to Warner has been appropriate and all parties can now move on.
"It was an error of judgement, and I'm sure he won't be saying that again. It's been dealt with sufficiently.
"These guys are cricketers of the world, they play the IPL, they play all round the world, they know each other pretty well. Dave probably knew when he said it that it was the wrong thing to say. He's been given a fine for that, and there's been a public outcry. He won't have enjoyed reading what's been in the papers.
"He's a pretty smart guy, a pretty sensible guy, but he's very passionate when he plays, he's just got to learn to tone it back a bit, a bit like Indian captain Virat Kohli, who's in the same mould - very energetic, in your face."
Australia play their next match in the current tri-nations tournament against England on Friday (23 January).
Steve Waugh is head of the Steve Waugh Foundation, which serves to help children with rare diseases across Australia. Visit www.stevewaughfoundation.com.au to find out more or get involved.