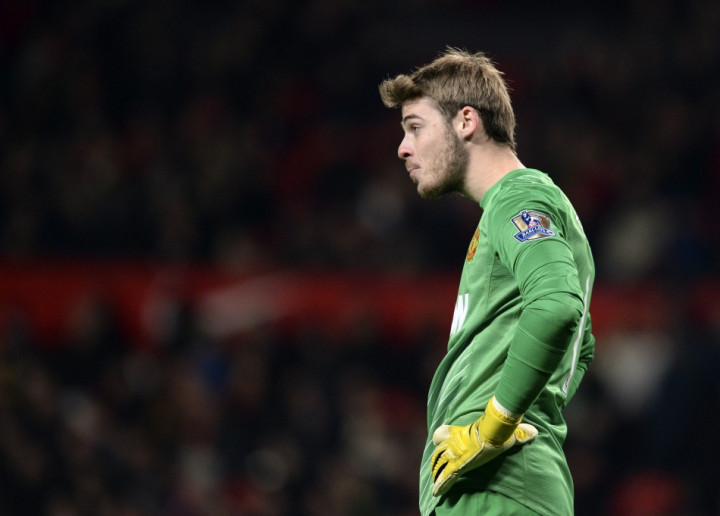 Manchester United goalkeeper David De Gea has lamented Javier Hernandez's decision to leave Old Trafford for Real Madrid, admitting he wanted the Mexican striker to stay at Old Trafford.
Even though 'Chicharito' Hernandez was an important asset for Sir Alex Ferguson during their time together at Old Trafford, he fell out of favour with David Moyes last season and was also out of Van gaal plans for the new campaign.
The Dutch manager decided then to loan him to Real Madrid on deadline day and replace him with Radamel Falcao.
When questioned about Hernandez's exit during an interview with Spanish Cadena Ser, De Gea said: "I would have liked him to stay but he was keen to leave and get regular games.
"He is a very good friend. He's a great person, one of the nicest persons I have met in football. I think he'll do really well at Real Madrid. I think he'll score lots of goals there."
Sir Alex Ferguson has already hailed Hernandez's move to the Champions League winners, telling Real Madrid's coach Carlo Ancelotti that he will be a hit in La Liga.
"He will be a major success at Real Madrid and I'm confident that he will score plenty of goals. He has his feet on the ground and has always wanted to play for Madrid; it will be a good move for him".
Meanwhile, De Gea has also addressed the arrival of Angel Di Maria to United, claiming the Argentinian is happy at United and trying to move on from his controversial exit from Real Madrid.
"He's delighted to be there and really keen to do well. We try not to talk about Madrid and we just focus on Manchester United."