'Dead' Banker Aubrey Lee Price Arrested on $21m Wire Fraud Charges 18 Months After 'Suicide'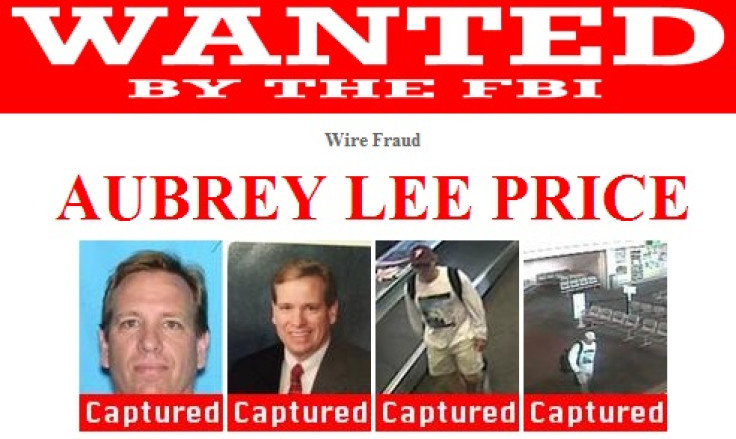 A "dead" banker accused of a $21m wire fraud, who was thought to have committed suicide in 2012, has been arrested.
Aubrey Lee Price, the 47-year-old who was wanted in connection with a multi-million dollar investment scheme in New York between January of 2011 and June of 2012, was pulled over by police in Brunswick, Georgia for his vehicle's illegally tinted windows.
After questioning Lee Price over the offence, the police officers realised who he was and arrested him.
The FBI said while Lee Price was a director of a southern Georgia bank, he had allegedly caused approximately $21m (£12m, €15m) of money belonging to a subsidiary of the bank to be sent to certain securities accounts.
Price then allegedly falsely represented the account balances in the securities accounts to conceal his theft of bank funds or his trading losses.
A federal arrest warrant was issued for Price in the United States District Court, Eastern District of New York, Brooklyn, New York, on June 28, 2012, after he was charged with wire fraud.
The FBI said Price disappeared after telling acquaintances that he had lost a large amount of money through trading activities, and that he planned to kill himself.
Until his arrest, he was last seen boarding a ferry boat in Key West, Florida, bound for Fort Myers, Florida, on June 16, 2012.
© Copyright IBTimes 2023. All rights reserved.