Measured in entertainment value, Manchester United's summer spending has been worth every penny - but that won't count for anything if the money spent doesn't turn into success and silverware.
This summer transfer window has been the most important ever for Manchester United and in terms of the number and scale of their signings, they have not disappointed.
Angel Di Maria, Marcos Rojo, Luke Shaw, Ander Herrera, Daley Blind and now Radamel Falcao on loan - once the deals for Blind and Falcao have gone through - are all top appointments but there's still a great deal of concern about United's squad, particularly at the back.
The players on their way out have raised a few eyebrows too. Kagawa is a talent who could have shone at United but never got the chance, while the potential loaning out of Danny Welbeck and Javier Hernandez seems to be weakening their attacking options.
Sure, they would have Falcao for a season (possibly longer) but an injury to Robin van Persie or Wayne Rooney leaves them with just two strikers.
All this as Ashley Young and Antonio Valencia look set to stay. The need for United to remove the dead weight was present long before they needed to reduce their wage bill and yet it seems to be the wrong players making a move away from the club.
This will clearly be a season of transition for United as Louis van Gaal exerts his methods on the club but as the transfer total rises, so does the need for instant success this season, not next.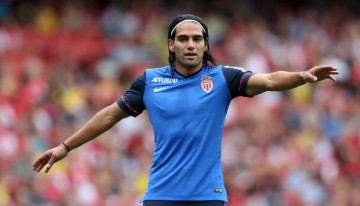 It was clear when Sir Alex Ferguson retired that United were in for a tough time replacing him.
It's safe to say the decision to appoint a hand-picked successor was a catastrophic failure but the idea behind it was a noble one in-keeping with footballing ideals United were hoping to cherish.
Following David Moyes' tenure, all that has gone right down the drain, opening United up to the spend-spend-spend mentality of their bitter rivals, Manchester City. Now they're in possession of the most expensive Premier League squad.
Failure to finish in the top four would be utterly disastrous; fail to win the FA Cup (in the knowledge they have already been knocked out of the League Cup following a 4-0 defeat to MK Dons) and that just compacts the problem.
Without European football this season and with the players they have brought in, a top-four finish is the absolute minimum United should be expected to achieve.
Anything less would perhaps be United's greatest embarrassment.