Deadline day deals for Arsenal and West Ham teach us familiar lesson about the transfer window
Arsenal, Chelsea and Tottenham dominated the final day of the January window.
Manchester City and Manchester United may feel they wrapped up the best deals.
England's Premier League clubs lived up or down to their stereotypes during the 2018 edition of the January transfer window. To the delight or despair of fans – depending upon their hue – the Big Six wheeled and dealed in a manner that has become synonymous with their brands.
At best, Arsenal fans will be scratching their heads while Chelsea supporters will be feeling slightly smug. Fans from both sides of Manchester have grounds to feel pleased, while Tottenham Hotspur and Liverpool supporters are probably best represented with a shrug.
As always, Chelsea dumped out a load of youth prospects and squad nonentities on loan deals to non-Premier League rivals, while snatching a key Arsenal player and a highly-sought-after star who will mostly be warming their bench.
Ross Barkley was a star at Everton and could have been a leader at many teams and yet he will instead find himself in a queue to get into the Stamford Bridge starting midfield. For a mere £15m, the Blues have made sure nobody else will have the ex-Evertonian in their team - see also Danny Drinkwater and before him Steve Sidwell.
Olivier Giroud is not a revolutionary signing for Chelsea – although he's a distinct step up from some of the names touted as a striking reinforcement for Antonio Conte. Did anyone seriously think Chelsea would sign Peter Crouch? Once again an Arsenal substitute on Tuesday night [30 January], Giroud was at Stamford Bridge by Wednesday evening and came at a very reasonable price for an international striker.
Arsenal used the Frenchman as part of a trifecta to get the deal they wanted, but who has gained the advantage here in the merry-go-round of transfers? Over the years it is notable how many players in, or close to, their prime have made the journey from the Emirates to the Bridge and how few have made the opposite trip.
Chelsea allowed Belgium striker Michy Batshuayi to go to Borussia Dortmund – but only on loan – thus allowing Arsenal to sign Pierre-Emerick Aubameyang from the German club. But 28-year-old Aubameyang, whose relationships in Germany deteriorated as he looked for a move, came to north London at a premium price of £56 million – a new club record fee.
Signing the 28-year-old Gabon international is part of a complicated series of deals which have completely remade the Arsenal attack. Alexis Sánchez, Theo Walcott and Giroud have gone to be replaced by Aubameyang and Henrikh Mkhitaryan. Good business or a weaker strike force at a financial loss? The loss of Giroud's skill set also means Arsenal no longer have a viable Plan B.
To add to Arsene Wenger's concerns, the Aubameyang deal is clearly linked to the new head scout, Sven Mislintat, who was also previously at Dortmund and is part of a new wave of staff at the club ushering in the post-Wenger era.
Sanchez left early in the window – as everyone knew he would – and yet Arsenal let their replacement business stretch until the added complications of Deadline Day.
So far, so Arsenal.
Meanwhile, notable by their absence is a new top quality defender, an area which has consistently proved Wenger's blind spot. Not even a deal for Jonny Evans.
Advantage Chelsea. To be fair to Arsenal, Walcott has needed to move on for some time for his own development and Sanchez wanted to. Wenger's DNA is already being drained from this team and there is a fin de siecle feel about the place. One Arsenal Twitter account posted a picture that said: "Olivier Giroud, Mathieu Debuchy, Francis Coquelin and Theo Walcott celebrate a goal against BATE in the Europa League in December - all of them have now left Arsenal this month!"
Aubameyang is going to have to be a Thierry Henry-level star to make January's business a success. Unless Mislintat's defensive signing, 20-year-old Konstantinos Mavropanos, turns out to be the star of a new Arsenal defence worthy of George Graham.
Meanwhile, the third London member of the Big Six had an eerily quiet transfer window, leaving Mauricio Pochettino to see if the team he has built is capable of stepping up another level – the one where trophies are won – with only one late reinforcement, winger Lucas Moura from Paris Saint-Germain. Spurs clearly believe their new stadium is where their cash belongs.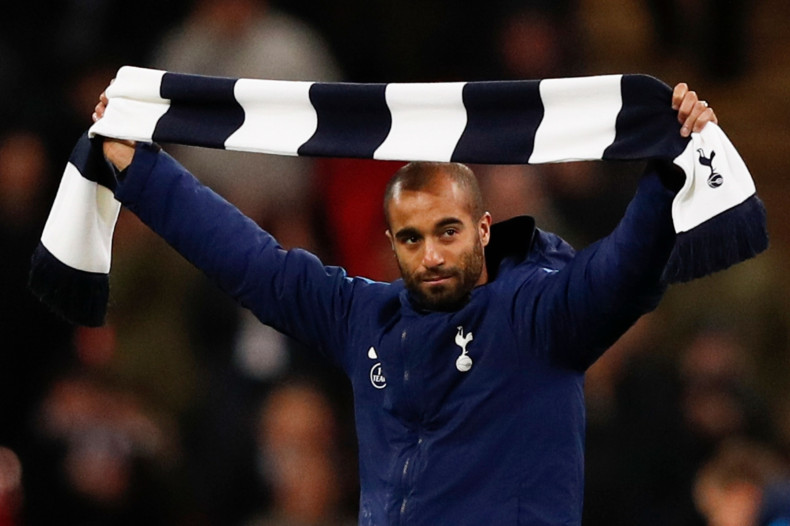 At the other end of the country, the two Manchester clubs knew that only quality signings could possibly upgrade their line-ups. Jose Mourinho gained world class Chile forward Sanchez in a swap deal for Armenian Henrikh Mkhitaryan, a good player no doubt but United will be the better pleased with that arrangement. The Special One has such resources available he can even afford to shrug his shoulders at the possibility of Zlatan Ibrahimovic leaving for Los Angeles.
City, with their bottomless money pit, avoided the small deals that may make all the difference at the bottom of the table but are unlikely to be game changers for the big boys. Instead they splashed a club record £57m on French defender Aymeric Laporte from Athletic Bilbao. Should Laporte prove to be a worthy heir to the injury-prone elder statesman Vincent Kompany, this may yet prove the best transfer window deal of the lot.
Pep Guardiola threw out a last-minute curve-ball with his surprise move for Leicester City's Riyad Mahrez. The move broke down somewhere between £60m and £90m, but the Foxes will now have a star eyeing a big money, big club move for the rest of the season.
And what of Liverpool? As had long been expected, Philippe Coutinho quit Anfield for the Nou Camp, bringing in £142 million, helping to refill the coffers after £75 million was spent on Southampton's Virgil van Dijk. Jurgen Klopp knew his defence was in need of bolstering, while the attacking spirit of his Liverpool has yet to be unduly disrupted by the departure of the Brazilian. Said Klopp: "It's about using our own tools, players and tactics." Those tools include Adam Lallana, who had been missing injured, and Alex Oxlade-Chamberlain who looks revitalised by his summer move from Arsenal.
Klopp even felt so secure in his resources that he allowed Daniel Sturridge to head to The Hawthorns on a loan deal. Should Sturridge prove his form and his fitness he could always return or see his market value to Liverpool soar. A win-win situation. West Bromwich Albion, like everyone outside the Big Six, see themselves feeding off the scraps and are hoping that an inspired loan deal or a dip into the lower or foreign leagues will prove the master stroke.
But West Ham United fans are finding it hard to believe that Preston North End's Jordan Hugill is the answer to anything other than a future pub quiz question about deadline days that went wrong. But in football's trickle down economy the money is too good for second tier PNE to turn down and two divisions further down the 20 percent sell-on clause is a godsend for Port Vale (Thank you Micky Adams).
The gap between football's haves and have nots are becoming ever more pronounced. But, as Bournemouth proved at Stamford Bridge during the final hours of deadline day, it doesn't always matter how much money you have because the unexpected can still happen on a football pitch occasionally.