Had things gone differently for Manchester United away to Bristol City just before Christmas last December, Alexis Sanchez could have been lining up to make his debut for Jose Mourinho's side at Old Trafford against Manchester City this week; the very side who chased him so relentlessly over the last six months.
United's elimination to the Championship side in the quarter-final stages of the Carabao Cup ensured it was Lee Johnson's side who hosted the Premier League leaders on Tuesday [23 January], however. Instead, Sanchez is now poised to make his first appearance for the 20-time English champions in far less glamorous circumstances – away to Yeovil Town in the fourth round of the FA Cup on Friday.
The 29-year-old has excelled in a number of different attacking roles over the years for Udinese, Barcelona, Arsenal and his native Chile. But where will he fit in under Mourinho? And, perhaps just as importantly, who could now lose their place as a result of his arrival in Manchester?
4-2-3-1 – Sanchez starts on the right
Who misses out? Juan Mata
The perfect solution, in the minds of many United fans, will be for Sanchez to form a lethal attacking triumvirate, taking up a role to the right of Romelu Lukaku with Anthony Martial retaining his place on the opposite flank. Such a system would see the Chilean taking Juan Mata's spot in the first-team, where he has started in 17 Premier League games this term. If that is Mourinho's new vision for his attack, it may not bode well for the Spain international's future at Old Trafford, with the club still to activate their option to extend his current contract beyond the summer.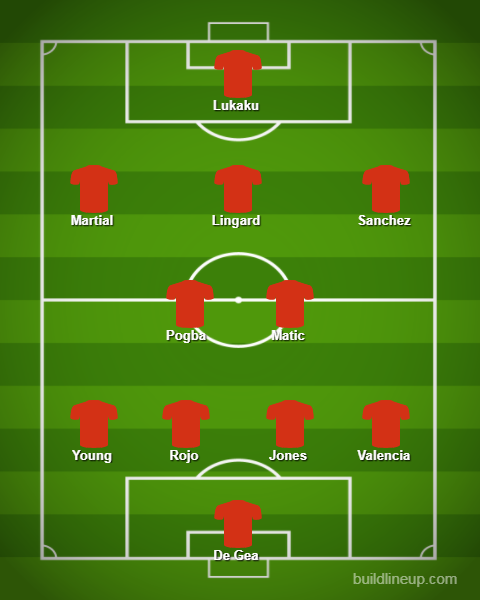 It was on the right where Sanchez established himself as one of Serie A's brightest talents while at Udinese, when many had him as their pick to succeed Cristiano Ronaldo following his move from United to Real Madrid in 2009. But it is on the other side of the pitch where Premier League audiences have been accustomed to finding him.
4-2-3-1 – Sanchez starts on the left
Who misses out? Anthony Martial
Sanchez was at his explosive best coming in off the left at Arsenal. As United learned first-hand in April 2015 when he lashed this effort past a helpless David de Gea, their new signing is perhaps his most potent when cutting inside onto his natural right foot.
But United already have a potent inside forward operating in that area of the pitch. After an underwhelming first season under Mourinho, Anthony Martial has been one of his side's best performers this term, re-establishing himself as one of the league's most precocious young talents while also developing an exciting understanding with Lukaku.
The France international boasts a return of 11 goals and nine assists this term, with the vast majority of those coming from the left – although he has also shown success playing closer to Lukaku in a 3-5-2 formation. Deploying Sanchez in the role Martial has made his own could force the former Monaco starlet into a less effective role – possibly one on the bench.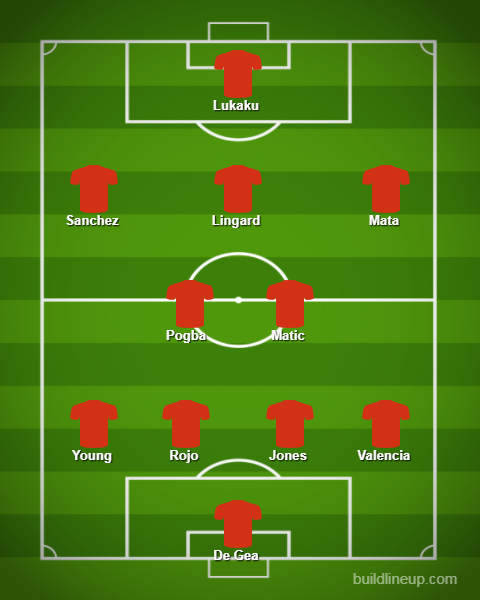 Such a system could also create problems for Marcus Rashford. The England international started the season sharing duties on the left with Martial but over the past two months he has fallen behind in that race and has recently become accustomed to coming off the bench to slot into any one of United's three attacking roles when needed. That role could be further reduced should Sanchez make himself at home on the left.
3-5-2 – Sanchez joins Romleu Lukaku up front
Who misses out? Anthony Martial and Juan Mata
Last season, Sanchez became the first Arsenal player since Robin van Persie to score 30 goals in a single campaign. It was a season where the Chilean started as a centre-forward more often than any other period in his career as he so often became the focal point of Arsene Wenger's attack. Mourinho may be tempted to restore him in a similar role alongside Lukaku to try and replicate that form.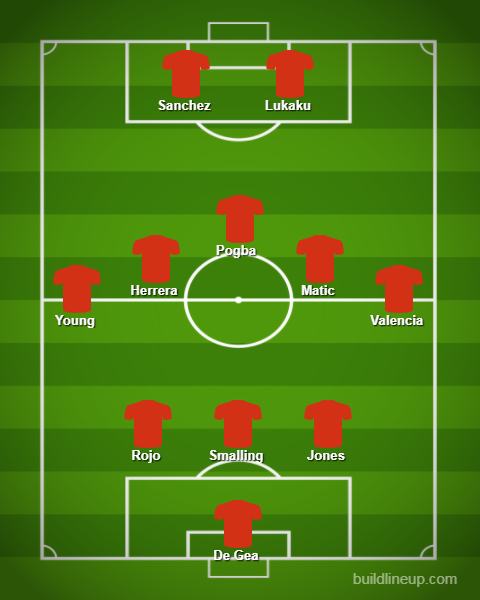 United have experimented with a 3-5-2 formation this season and it occasionally produced their best football this term to date – one that also brought the best out of Jesse Lingard. Away to Watford and Arsenal back in late November/early December, they scored seven goals and collected six points in a hugely effective set-up away from home which we may see again when the Champions League returns next month – perhaps with Lingard dropping out for Ander Herrera or Marouane Fellaini.
The problem? Suddenly there is only room for two from United's wealth of attacking players. Ashley Young and Antonio Valencia deployed as rampaging wing-backs means Martial and Mata both lose their places. Rashford finds himself even further down the pecking order.