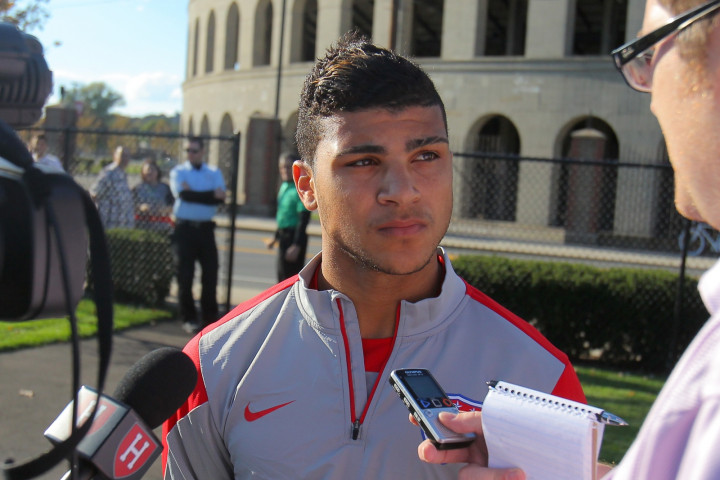 Seattle Sounders full back DeAndre Yedlin is hoping to secure a move to Tottenham Hotspur in the January transfer window – six month before his scheduled arrival in north London.
Yedlin signed a pre-contract agreement with Spurs after the World Cup ahead of a move to White Hart Lane in the summer of 2015.
However, an injury crisis at Tottenham, which sees Kyle Walker remain on the sidelines after abdominal surgery and Kyle Naughton facing three months out after a rash tackle by Ryan Bertrand against Southampton, could see Yedlin move to the club mid-way through the season.
Completion of the deal to Tottenham in January hinges on Yedlin obtaining a passport allowing him to play in the Premier League, which he has applied for after learning of his Latvian heritage.
"A big deciding factor is my passport, I'm working on getting a Latvian passport," Yedlin told ESPN. "If that goes through, then January is definitely very possible. It's either June or January."
"I always knew I had that sort of background. I never really paid attention to it, but it's become useful now and I'm going to take advantage of it."
He added: "I could have signed for Roma, I just felt that England fit my playing style better and Tottenham was a good situation for me.
"I'm an attacking full back. They have Kyle Walker and I'm excited to learn from him, and learn from the other full backs and from coach Mauricio Pochettino, who's great with young players."
Walker has spent the last seven months on the sidelines and went under the knife in September to correct a long-standing abdominal problem.
Pochettino is hopeful over his immediate return however there is no sign the 24-year-old is closer to recovering in time to play before the New Year.
Naughton meanwhile is waiting on the results of tests on a suspected broken foot after he left White Hart Lane in a protective boot after the 1-0 win over Southampton, following a late challenge by Bertrand last weekend.