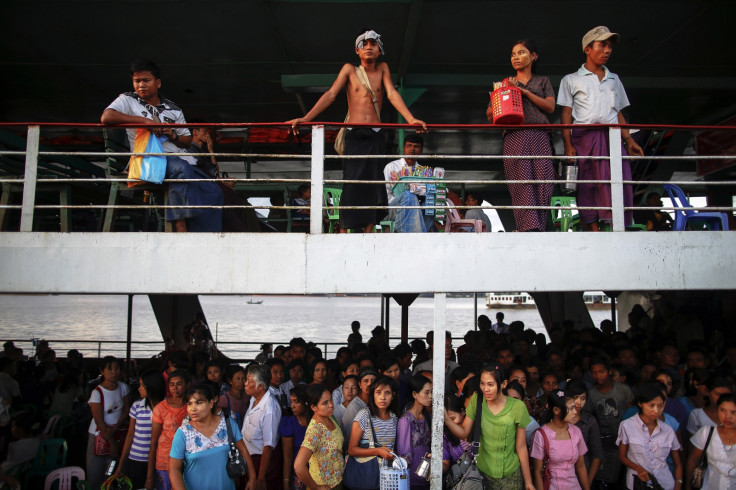 The death toll following the sinking of a ferry in the Chindwin River in Myanmar has risen to 14. The accident occurred on Saturday, 15 October, when the overcrowded boat attempted to transport passengers from Homalin to the city of Monywa.
On Sunday, authorities had confirmed the death of four people, but according to AFP, the number of fatalities has now reached 14. The director of the regional relief and resettlement department, Sa Willy Frient explained that it has been difficult to determine how many people are still missing since there was no record of the passengers.
"Officially this kind of boat is meant to carry 150 people, with cargo," he told AFP.
"We do not know for certain the number of people on board as there is no exact record, but... the total may be around 240 or 250."
U Than Soe Nyunt, regional minister for electricity, industry and transportation said search efforts would continue. "We've rescued more than 160 passengers and are continuing the search. We have found further bodies. At the moment, we can't say anything more," he said according to Myanmar Times.
The early morning ferry was reportedly made up of students from the local university or schoolteachers, as well as workers travelling home to celebrate the Thadingyut festival — when devotees across Myanmar light paper lanterns and candles to celebrate Buddha's descent from heaven.
Four of the ferry's staff have been arrested and will face legal action. Authorities are no longer hopeful of finding survivors but are searching the river for bodies of missing people.
"According to the passengers who have been rescued alive, the boat picked up additional passengers and goods on the way. From what they say, we fear the number of missing may be high", fire service chief U San Min Aye said.