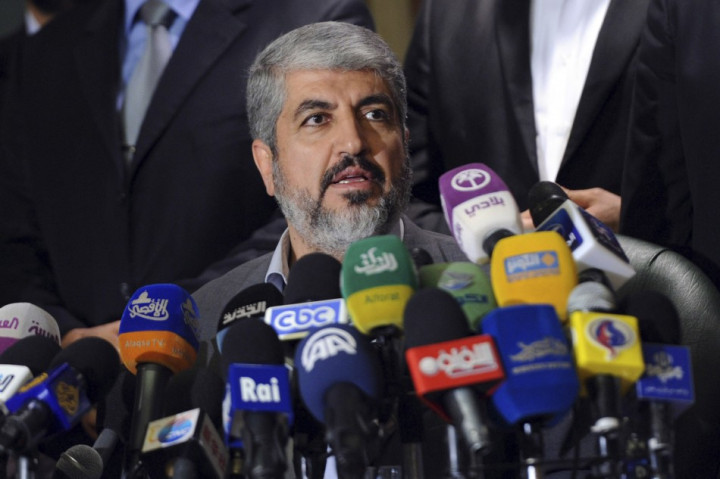 The head of Hamas's military wing, Mohamed Deif, has announced that militants in Gaza "should be ready for a ground war with Israel".
In a rare televised address, Deif did not mention a possible ceasefire with Israel, but instead encouraged Palestinian fighters to keep fighting Israel.
"Israel's assassination of [Hamas second-in-command] Ahmad al-Jabari was an irresponsible act," he said. "The Palestinian response made by the Palestinian pesistance broke what was being expected. This battle is the start to free Palestine from Israeli occupation."
Deif is one of the founders of the Hamas military wing and was its top commander until he was wounded in 2003. He was replaced as by Ahmed al-Jabari, who was assassinated by Israel last week in the opening salvo of its latest Gaza offensive.
As tensions mounted, jets belonging to the Israeli Defence Forces (IDF) were dropping leaflets over Gaza, urging the occupants of 11 villages to evacuate.
In another development, Turkey's prime minister Recep Tayyip Erdogan accused Israel of conducting ethnic cleansing against Palestinians.
Following Monday's remarks, in which the leader of the moderate Islamist AKP party accused the Israeli Defence Forces (IDF) of carrying out "terrorist acts" in the Gaza Strip, Erdogan said Israel was undermining peace and international law in the region.
"Israel is occupying Palestinian lands step-by-step," the PM said.
Meanwhile, the IDF reported that one of its soldiers was "moderately wounded" in a fresh rocket attack. At least seven Gazans were killed in the latest Israeli airstrike, including several civilians, bringing the death toll to 114 as Operation Pillar of Defence entered its seventh day.
The IDF said 120 trucks carrying food and aid were ready to enter Gaza but Hamas started firing at the crossing. Only 24 trucks managed to get in and the crossing was subsequently closed.