Liverpool defender Dejan Lovren believes Philippe Coutinho and Roberto Firmino are key to the Reds' Champions League push and says they may have to be heavily relied upon during the dying embers of the season as injury worries mount.
Firmino has scored the winner in Liverpool's last two games, while Coutinho, who was suffering from a loss of form earlier in the year, has scored twice and provided two assists in his last four appearances.
With the likes of Adam Lallana and Sadio Mane currently sidelined the goalscoring burden on the Brazilian duo has significantly increased in recent weeks. Former Southampton star Lovren believes the importance of the pair cannot be understated, and the Croatia international thinks Liverpool may have to depend on them as they seek to return to the Champions League in Jurgen Klopp's first full season in charge.
"These two amazing guys, these two special players mean a lot for us," Lovren told Liverpool's official website. "Hopefully they will stay fit until the end of the season. We are missing many players, but they showed again in the second half against Stoke City that they can change the game whenever they want.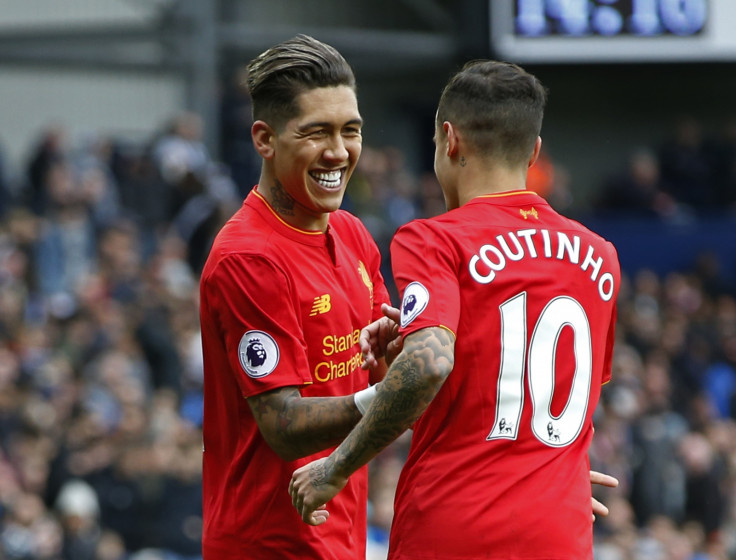 "Sometimes you need that. Top teams like us sometimes depend on our big players. [But] it's not just on them – the responsibility is for everyone to do our job. We have a big thing to [achieve]: the Champions League. Everyone wants that. If you want to be a top team, you need to continue to play well in every game."
Despite Lovren's concerns, Liverpool are in a strong position to qualify for Europe's premier club competition. Klopp's side lie in third place six points clear of Manchester United and will hope the gap will increase when they host a resurgent Crystal Palace on Sunday (23 April).