Dele Alli is close to being a 'perfect number 10' and becoming a £100m player, according to former Tottenham manager Martin Jol. Alli has been in phenomenal form for Mauricio Pochettino's men this season, scoring 17 goals and providing five assists in the Premier League alone, and his wondrous form has reportedly attracted interest from the likes of Real Madrid.
Jol, who managed Spurs between 2004 and 2007, watched Alli during Tottenham's 2-1 victory over Manchester United on Sunday (14 May) and was impressed by what he saw from the former MK Dons starlet.
The Dutchman, whose last managerial job was a short-lived spell at Egyptian outfit Al-Ahly, thinks the combination of Alli and Denmark international Christian Eriksen makes Tottenham incredibly difficult for any opposing team to deal with, and believes the England star is close to being the "perfect" playmaker.
"I was sitting next to David Pleat on Sunday and I asked him who discovered Dele Alli. He said 'Me'. I said that was nice, because I think Alli is going all the way," Jol told Football.London.
"I think he will be not far off a £100m player. The boy can play simple, he is skillful, he can run, he's got great stamina and he can score goals. He is almost a perfect number ten. With Eriksen as a number 10 as well, it's so difficult for opponents to deal with Tottenham's system."
Jol later turned his focus away from Alli and onto another Tottenham midfielder. The former West Bromwich Albion player lavished the Belgium international with praise and believes he would not look out place in the cream of the footballing crop.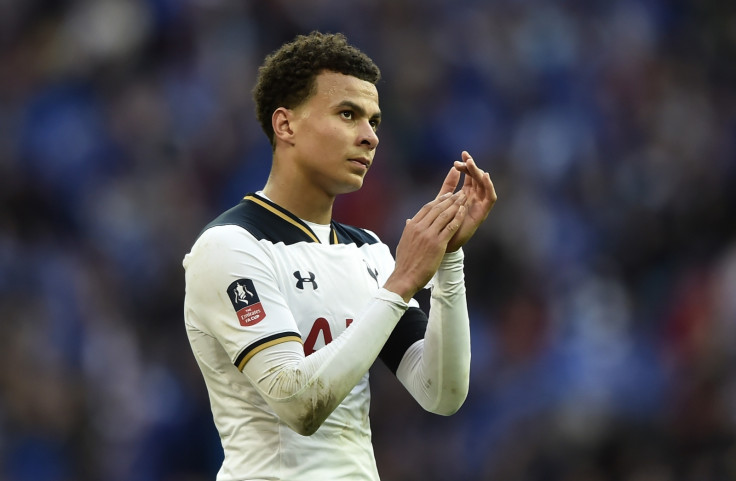 "[Mousa] Dembele is probably one of the most gifted players I've ever had. I said that to [Dimitar] Berbatov," Jol added. "I said 'You were probably my most gifted player I've ever seen, but Dembele is a very good second one'. Dembele could play for any top team in the world. He is so strong and he will never lose the ball. He is so good."
"I've known him for 15 years. He started as a kid in Belgium and then he came to Holland as a striker. Then he played on the wing. Can you imagine him playing on the right wing, a left-footer on the right?"