Delhi Gang Rape Victim Dies in Singapore Hospital
Family members and officials were by her side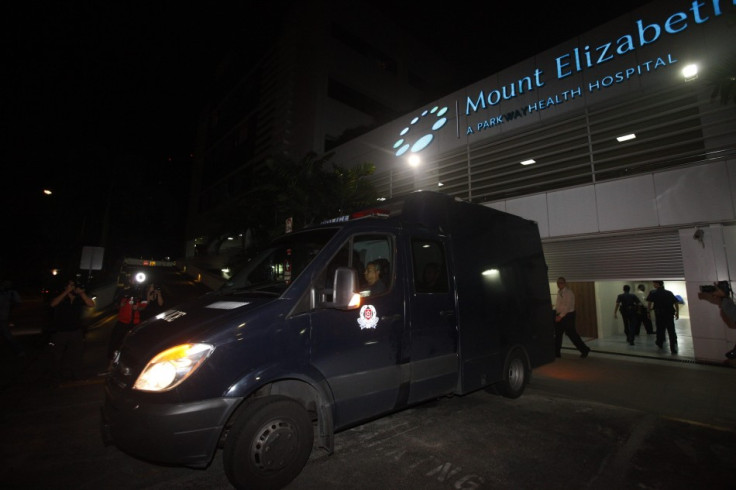 The 23-year-old female student who was gang raped, beaten and thrown out of a moving bus in India's capital New Delhi has died at Singapore's Mount Elizabeth Hospital, where she was airlifted for specialised treatment.
"We are very sad to report that the patient passed away peacefully at 4:45 am on Dec 29, 2012 (20:45 GMT Friday). Her family and officials from the High Commission (embassy) of India were by her side," Mount Elizabeth Hospital Chief Executive Officer Kelvin Loh said in a statement.
"We are saddened to learn that she has succumbed to her injuries, and would like to extend our deepest condolences to her family during this time of bereavement," said a statement from Singapore's foreign ministry.
Though the young woman withstood a six-hour flight from India's capital to Singapore on 26 December, she had been fighting for her life ever since she arrived at the hospital as doctors battled to save her life.
The girl's condition continued to worsen even after ariving at the Singapore hospital and showed signs of multiple organ failure. She had "significant brain injury" and had infection in the lungs and abdomen.
"Her vital signs are deteriorating with signs of severe organ failure," said Loh earlier.
"Her family members have been informed that her condition has deteriorated and they are currently by her side to encourage and comfort her."
The victim had undergone three surgeries at Delhi's Safdurjung Hospital and major part of her intestines were removed as it had become gangrenous.
"I am deeply saddened to learn that the unfortunate victim of the brutal assault that took place on December 16 in New Delhi has succumbed to the grievous injuries she suffered following that attack. I join the nation in conveying to her family and friends my deepest condolences at this terrible loss," said India's Prime Minister Manmohan Singh in a statement.
The girl, a paramedical student, and her male friend were brutally attacked when they boarded a bus from the heart of New Delhi just after 9:00 pm (4:00pm GMT) on 16 December. According to the police, the girl was sexually assaulted for nearly an hour after her male companion was beaten up with iron roads and left unconscious. She was also beaten with blunt objects and the duo was thrown out of the moving bus after hours of torture.
All the six accused men were arrested and the trial in the case is expected to begin by early January.
Delhi has been witnessing a spate of protests spearheaded by students for past several days demanding justice for the victim.
The Indian government has so far dismissed three police officers in connection with the incident and has announced a series of measures to douse the public anger that include more police night patrols, background checks on bus drivers and other staff along with a strict ban on buses with tinted windows and curtains.
The government has also set up two committees, one to look at speedy trial of cases involving sexual assault on women, and the other to look into the circumstances that led to the tragic incident in Delhi.
According to data from India's National Crimes Records Bureau, New Delhi has the highest number of rapes among the major cities of India. Most of the cases go unreported, while the conviction rate in the reported cases remains quite low.
© Copyright IBTimes 2023. All rights reserved.