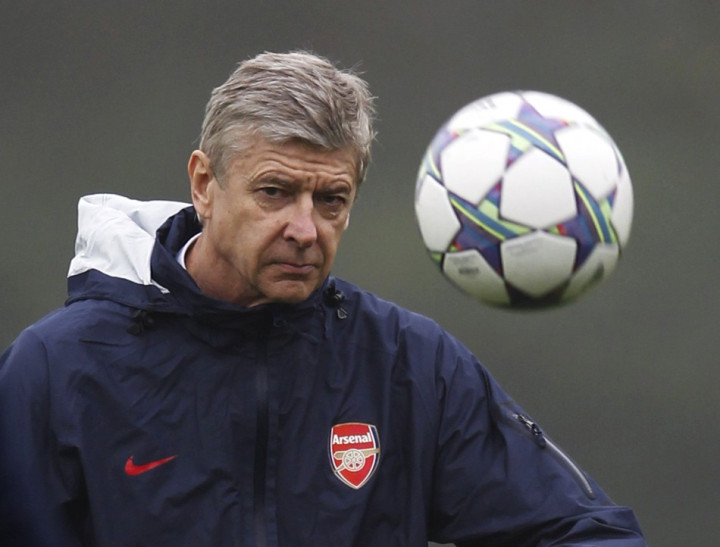 Arsene Wenger has indicated his desire to remain at Arsenal until 2014 after his Arsenal side booked their place in the knock-out phase of the Champions League.
Arsenal confirmed top spot in Group F with a 2-1 home win against Borussia Dortmund - the eleventh successive time they have reached the knock-out stage in Europe's premier competition.
Wenger used his programme notes for the clash with the German champions to reiterate his Arsenal commitment.
The Frenchman's comments arrive in the light of a recent interview in L'Equipe in which he described his situation at Arsenal as "short-term".
"Arsenal is the club of my life," he wrote. "I have a contract that I will honour, and the only way I would one day consider that position is if I feel that I am not doing well enough for the club.
"You cannot say that you love the club and ignore it when you have a disaster like we did at the start of the season.
"There is no mixed message in there. My commitment and love for the club is completely total and the only way one day that might change is if I feel honestly that I am not doing well enough."
The Gunners' poor start to the season saw the club slump to 17th in the Premier League and struggle past Udinese in the qualifying round for the Champions League.
However, they have gradually got their season back on track since the 2-1 defeat at Tottenham in early October, stringing together a nine-match unbeaten run and securing qualification in Europe's premier competition ahead of Manchester United, Chelsea and Manchester City.
"I am surprised that we are the first English team to qualify," Wenger said.
"When we drew Udinese in the qualifier, you couldn't bet exactly that we would go through like we have done so overall I am happy.
"We came through a very difficult period because we were united and we worked hard together."