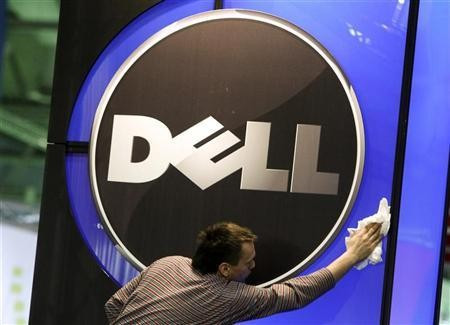 PC-maker Dell's quarterly net income plummeted due to sluggish PC sales across the globe as consumers' preference shifted to mobile devices.
The company said its net profit declined 79% to $130m (£85m/€101m) in the fiscal first quarter ended 3 May from the year-ago period. Excluding one-off items, non-GAAP net income fell 51% to $372m.
Revenue for the quarter declined 2% to $14.1bn as sales of products fell 5% to $10.9bn.
Consumers across the globe are preferring smartphones and tablets rather than PCs, as evident from the results of rival companies such as International Business Machines (IBM) and Hewlett-Packard (HP). In addition, Microsoft's latest version of Windows operating system, which is widely used in PCs, failed to drive more sales.
"Windows 8 has been, from our standpoint, not necessarily the catalyst to drive accelerated growth that we thought it would be," CFO Brian Gladden said during a conference call.
Dell's key end user computing division, which includes desktops, mobile devices and third-party software and peripherals, posted a 9% decline in revenue to $8.9bn. However, services revenue rose 6% to $3.2bn.
The disappointing results followed a continuing dispute over the ownership of the company between Dell's founder Michael Dell and two of its biggest shareholders. Michael Dell and his partner - private equity group Silver Lake - wanted to take the company private at $24.4bn, but Dell's biggest shareholders, billionaire investor Carl Icahn and Southeastern Asset Management, claimed that the valuation of the company was not appropriate, and brought forward a counter bid that gave additional shares to the public and installed a new management.
The lower profit would back Michael Dell's bid for the company, which his opponents say as too cheap. At the same time, rival bidders may claim that the company is deliberately reporting poor results in favour of the buyout deal.
Due to the ongoing dispute, the company did not provide guidance for its second quarter.