Demetrious Johnson is serious about wanting seven figures as he revealed his ideal opponent would have to be Conor McGregor in a featherweight bout.
Johnson, the first and only flyweight (125 pounds) champion in the UFC, equalled former middleweight champion Anderson Silva's record of ten title defences last week as he defeated Wilson Reis in Kansas.
Following the fight, "Mighty Mouse" went on to claim that he was the best UFC champion ever before stating that he would only be interested in potential future super fights if he were to get a $1m payday.
When asked recently who the most likely opponent would be to reach that goal, Johnson said the obvious answer is the current lightweight champion.
"It would have to be someone from a different division obviously," he told TMZ. "If I wanted a guarantee, it would have to be Conor McGregor honestly."
"Look, he's about to fight Floyd Mayweather and he's in a totally different sport. So I think if any fight can happen before the Floyd Mayweather fight, it would be fine because we do the same s**t.
"He wouldn't have to fight in one aspect of mixed martial arts. If he fights him, you have to do boxing, for me and him, all we have to do is get it licensed and sanctioned in one state and he would have to make 145. I would not be able to put on 155 pounds but I would say that fight is absolutely easier to get done than the Floyd Mayweather fight."
As for how "DJ" sees a potential fight with the Irishman going, he joked that it would be a long night for both of them before praising McGregor's abilities.
"It would be a long f*****g night," he added. "For both of us. I would have to watch out for Conor McGregor's left hand. He's got some great kicks and some power in his hand. He's put everyone to sleep he's ever f*****g fought besides Nate Diaz and Nate Diaz is a mean mofo too."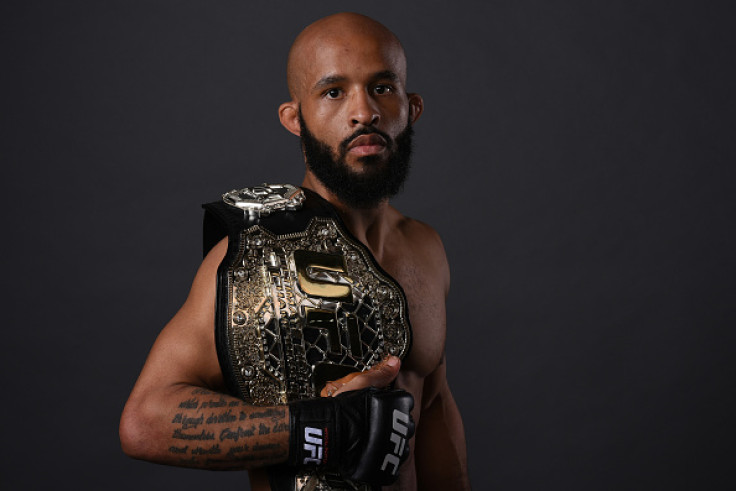 While Johnson acknowledges the size difference between the two right now, the pound-for-pound best fighter in the world believes that if he wants to be paid what he's worth, he may have to petition for a bout with McGregor.
"I'm a smaller guy but if I want to get to that seven figure payday, I got to call 'The Mac Life'," he explained. "Or I don't need 'The Mac Life', I can keep doing what I'm doing now."