After his TKO victory over the undefeated Paul Craig at the UFC 209 Fight Pass prelims, Tyson Pedro maintained his own unbeaten run as he took his MMA record to an impressive 6-0.
While he is still a newcomer with his win over Craig being just his second fight with the company, the 25-year-old light heavyweight fighter is dreaming of UFC gold, having never fought for a belt before, even in his early local MMA career.
"For sure, everyone dreams of that gold," Pedro exclusively told IBTimes UK. "I've never fought for a belt before so fighting for a UFC belt first would be something. Even though I have a few wins, I'm still not performing where I want to be. So when that happens then yeah, I'll start pushing for [a title shot]."
Hailing from Western Sydney, Pedro is one of the few Australian fighters in the company.
Other notable fighters from Down Under include Robert Whittaker (18-4 record in MMA), who recently staked his claim for a shot at the middleweight title after his win over Ronaldo "Jacare" Souza at UFC Kansas, while Dan Kelly impressed against Rashad Evans at UFC 209 to take his record to 13-1.
While no Australian has ever become a UFC champion, Pedro suggested that becoming the first would be a massive accomplishment for him, but would be fine if another countryman achieved the feat ahead of him.
"Reaching the heights of UFC gold is every fighter's dream," he stressed. "It would obviously be a massive accomplishment to be the first [Australian] but I would love to see Rob [Whittaker] there as well. Either way, it doesn't matter to me but fighting for the title is a goal I don't see myself fulfilling for a while."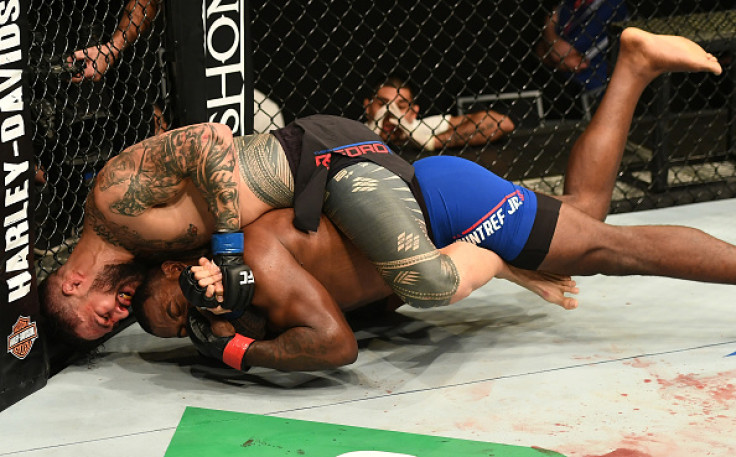 Pedro made his UFC debut in November 2016 at the Rod Laver Arena in Melbourne, Australia where he defeated Khalil Rountree in the first round via a rear naked submission choke. The former Australian Fighting Championship fighter enjoyed making his UFC debut on home turf and would relish the opportunity to fight in a main event in the future.
Speaking about his debut, Pedro said, "I loved it [making his UFC debut in Australia], I was so happy to put on the performance I did for the home crowd. It's not necessarily a goal [main eventing a show in Australia] but I would love to if it was an option. I wanted to fight and compete in combat sports to travel the world though, so I would love to fight overseas as much as I can as well."
Light heavyweight champion Daniel Cormier recently stated that the division was "top-heavy" and that he could not see anyone outside the top four challenging for the title. Pedro, who is currently ranked 13th, agreed with "DC" as with Ryan Bader having left for Bellator coupled with Anthony "Rumble" Johnson's retirement, the Australian sees plenty of opportunities in the division.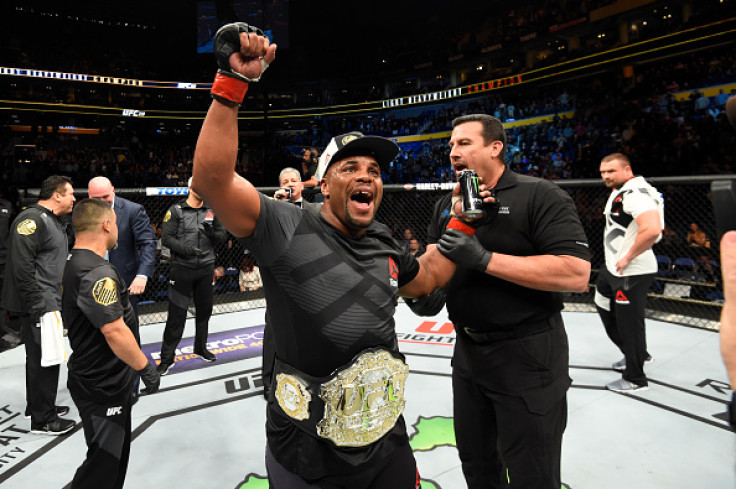 "Yeah for sure, you can see how far in front those guys are from the rest of the division. There are a lot of opportunities there. It's all about timing. I'm still a newbie here and I'm not looking to rush anything. So far everything has happened for a reason," he pointed out.
With all six of his professional fights ending in a first round finish including four submission wins, Pedro is far from a fighter who relies on the verdict of the judges.
He is also not worried about fatigue in case an opponent takes him past the first round as he noted: "I guess we will find out when it happens, which I'm sure it will. I train for a full fight, I just would rather go home early and plus it puts less stress on my wife."
As of now, Pedro has no future opponent and would have tried to get on the Auckland card in New Zealand on 11 June had it not been for an injury to his hand suffered during his fight with Craig.
"I injured my hand in the last fight and want to make sure I get that straight or I would have probably tried to get on the Auckland card. I want to stay active, I don't mind going into a fight a bit banged up that's normal but I want to make sure I'm going into camp as close to 100 percent as possible," the 25-year-old said.