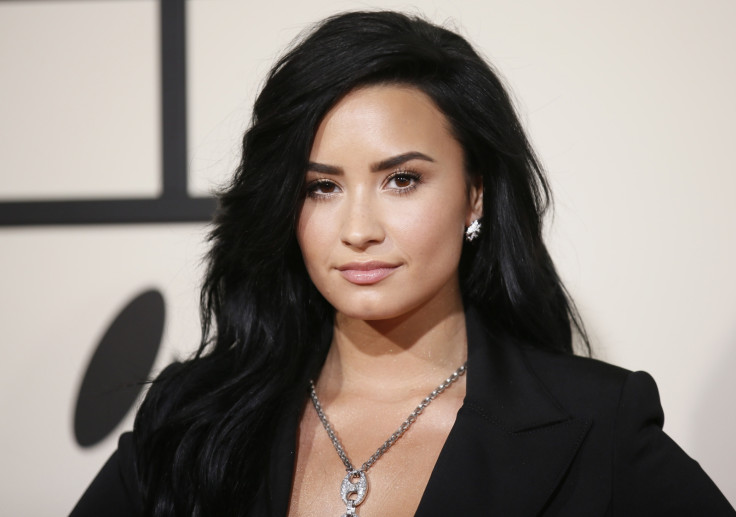 In her quest to save lives Demi Lovato has put her money where her mouth is. Rather than invest in property or fashion, the 24-year-old popstar is now the proud co-owner of the Cast rehab facility − where she was treated.
Discussing her new business venture in an upcoming interview with Tracy Smith for CBS' Sunday Morning to, the former Disney actress said she was pretty chuffed. She said: "I don't know what it says, it just feels good."
Her manager Phil McIntyre added that the move was unprecedented. "How many 24-year-olds own their own treatment centre?" he said before adding: "But then to leverage her position in pop music to do so much good is just incredible."
Back in 2013, a then troubled Lovato was referred to the Hollywood centre, where she received help for substance abuse, bulimia and depression. With the help of the program, she learnt to cope without "some sort of drug or with alcohol".
Although she eventually thrived on the programme she was far from a model student. "I was a nightmare. I would say... the word that I want to say, but it's so inappropriate that I can't," she recalls in the TV interview set to air on CBS on 11 September. "And this will be on a Sunday morning, so I'm not going to say it!"
Lovato now gives talks about her experience in the hopes of helping others. She also shares a close bond with Cast CEO Mike Bayer-who has been accompanying Demi on her summer tour.
The Skyscrapers hitmaker has made no secret of her turbulent past, having previously spoken frankly about her struggles with addiction and eating disorders in interviews. Back in June, she told American Way that during her darkest days she feared that death was imminent. "I was definitely like, 'Oh crap. In three years, that's going to be me'. I lived fast and I was going to die young." Demi told the publication,"I didn't think I would make it to 21."