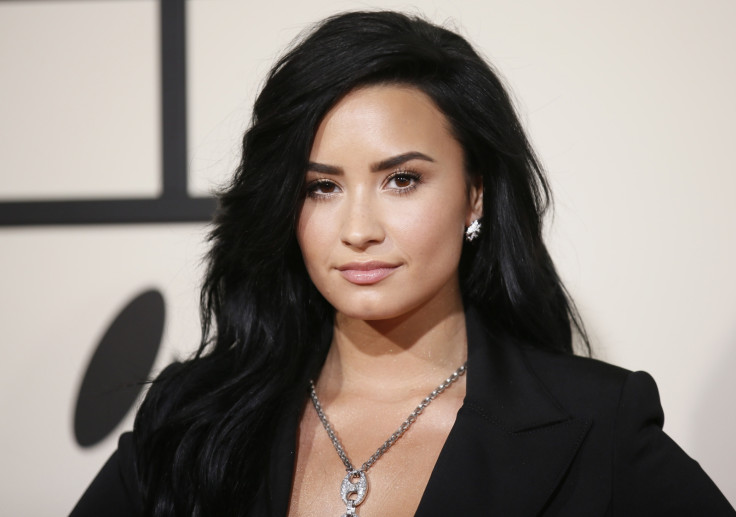 Another popstar has been slammed with a copyright lawsuit with Demi Lovato accused of stealing material from American indie rock band Sleigh Bells for her 2015 track, Stars.
According to legal documents filed on Monday (22 August) in California, the bonus track from the 24-year-old's 2015 album Confident, contains significant material taken from their 2010 song Infinity Guitars.
The suit reads: "A comparison of the two songs reveals that, at the very least, the combination of the hand claps and bass drum, structured as 3 quarter beats and a rest, with the bass drum providing a counter-rhythm to the hand claps, is at least substantially similar in both works."
As Ed Sheeran's plagiarism woes rage on, Sleigh Bells legal team are now seeking "substantial profits" in damages as well as a permanent injunction prohibiting the reproduction, distribution, sale, public performance or other use of the Stars track.
The Brooklyn-based band, made up of Alexis Krauss and Derek Miller, previously addressed the alleged similarities in a tweet dating back to November 2015. ".@ddlovato Demi Lovato flattered you guys sampled Infinity Guitars & Riot Rhythm for Stars: but we were not contacted. Gotta clear those."
At the time, producers Rami Yacoub and Carl Falk − who are both also named in the legal documents as defendants – denied sampling the tracks. "We did not use any samples in Demi Lovato's song Stars," they said in a joint statement. "Demi was also not involved with the production. She only wrote the top line."
Lovato joins a growing list of high-profile musicians who have been accused of copyright infringement in recent months. In 2015, a federal court awarded Marvin Gaye's estate and his three children nearly $7.4m (£4.9m) in damages after ruling that the producer and Robin Thicke had plagiarised the late soul singer's chart-topping Got To Give It Up. Sheeran is currently at the centre of two copyright cases, over the songs Photograph and Thinking Out Loud from his second studio album, X.