Democratic debate: Where, when and how to watch Clinton and Sanders go head-to-head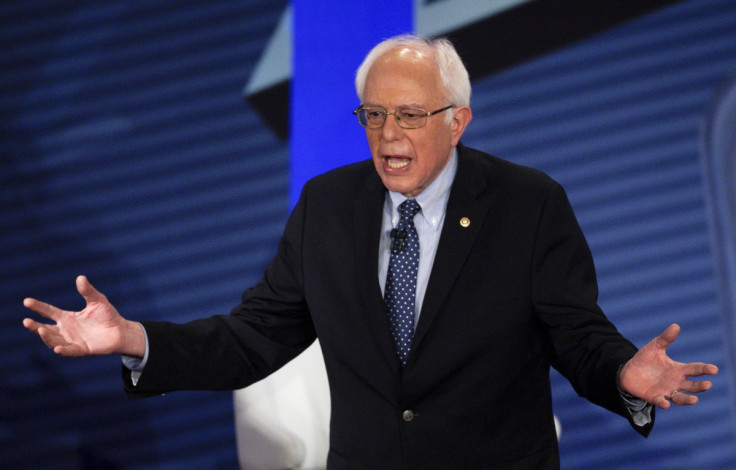 Just 24 hours after a lively and informative Town Hall in Derry, New Hampshire, Democratic presidential candidates Hillary Clinton and Bernie Sanders will face off in the first head-to-head debate of the 2016 presidential election. The previously unscheduled debate will be hosted by MSNBC live from New Hampshire on 4 February.
Democratic frontrunner Clinton has an uphill battle in the Granite State, especially after narrowly winning the Iowa Caucus on 1 February. The former secretary of state trails Vermont Senator Sanders by double digits in several New Hampshire primary polls. The latest poll by NBC/Wall Street Journal/Marist University shows Sanders leading Clinton 58% to 38%.
Sanders may have New Hampshire in the bag, but he will face a bigger challenge in getting the same support in other states. The latest PPP Democratic presidential nomination poll, released on 4 February, reveals Clinton still leads nationwide, 53% to 32%.
The Democratic National Committee has also agreed to sponsor an additional four debates –including the MSNBC debate on 4 February. The two candidates will meet on 6 March in Flint, Michigan and again in April and May. This debate will be the first without former Maryland Governor Martin O'Malley, who suspended his campaign during the Iowa Caucus.
When and Where
The debate will air live beginning at 9pm EST/2am GMT from the University of New Hampshire in Durham. MSNBC is hosting the previously unsanctioned debate, with NBC News anchor Chuck Todd and MSNBC's Rachel Maddow moderating. Coverage of the debate will begin an hour earlier at 8pm EST/1am GMT. Viewers can follow along the debate on Twitter using the hashtag #DemDebate.
Viewers should expect Clinton and Sanders to debate who is the true progressive and what path the Democratic Party should follow in the coming years.
How to Watch
Like all other debates, the debate will be available on a variety of platforms. MSNBC will broadcast the debate live and it will be streamed live on both the NBC News and MSNBC websites. There will not be a mobile streaming option.
The next Democratic debate will be broadcast on 11 February from the University of Wisconsin-Milwaukee in Wisconsin. The PBS-hosted event will be moderated by Gwen Ifill and Judy Woodruff and will air after the Iowa caucus and New Hampshire primary.
IBTimes UK will be live blogging the debates beginning at 9pm EST/2am GMT.
© Copyright IBTimes 2023. All rights reserved.