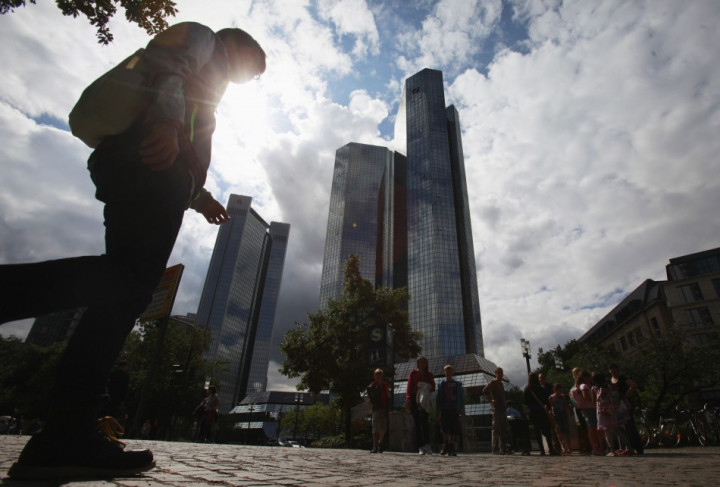 Deutsche Bank and three other European banks are under the focus of US investigations into business deals with Iran and other nations which fall under international sanctions.
Multiple US agencies including the US Treasury's Office of Foreign Assets Control, the Federal Reserve, the Justice Department and the Manhattan district attorney's office are all reported to be involved in the investigations into the German bank and three other European banks, reported Bloomberg.
The latest investigation followed Iran-linked money laundering allegations on British bank Standard Chartered which resulted in the bank settling for $340m (£217m) with New York Superintendent of Financial Services Benjamin Lawsky.
However, the Manhattan district attorney and federal authorities are investigating the case which is in its advanced stages as the settlement was not in agreement with these agencies.
Once the probe into the allegations against Standard Chartered is over, the investigators will focus on four European banks, said the report, quoting an attorney familiar with the development.
Meanwhile, Deutsche Bank denied the charges of transacting billions of dollars through its American branches for Iran, Sudan, Syria and other nations.
"Deutsche Bank had decided by 2007 to reject any new business with Iran, Syria, Sudan and North Korea and to end existing relationships to the extent it was legally possible," said Deutsche Bank spokeswoman Friederika Borgmann.
The investigations into the Deutsche Bank are in the early stages and so far there is no clear evidence that the bank made transactions in favour of Iranian clients.
A number of foreign banks including Credit Suisse, Lloyds and ING have entered into settlements with the Manhattan district attorney, the US Treasury Department and the Justice Department to the tune of $1.8 bn since 2009.