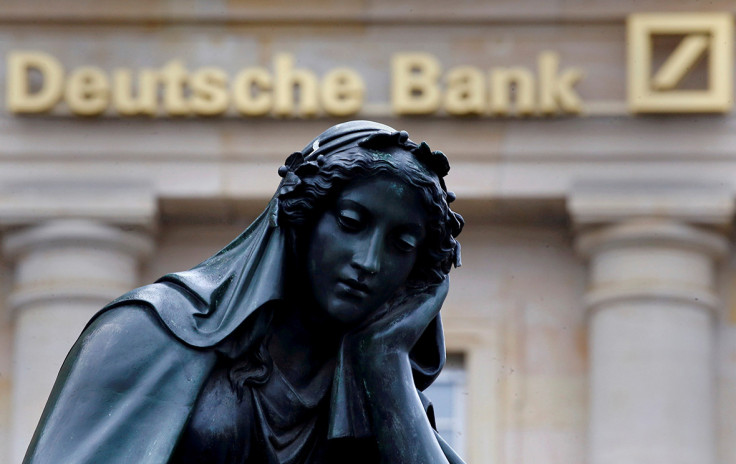 Deutsche Bank has agreed to pay a penalty of $37m (£29.63) to the New York attorney-general (NYAG) and the Securities and Exchange Commission (SEC), the US regulator announced on Friday (16 December).
The penalty is to settle charges that the German bank misled clients about the performance of its Dark Pool Ranking Model feature of one of its trading order routers, known as SuperX+. The feature sent client orders to dark pools, a private forum for trading securities. Unlike stock exchanges, dark pools are not accessible by the investing public.
Deutsche Bank is said to have described to its clients that this feature would smartly measure the execution quality and liquidity of blackpools to which orders would be sent. However, the SEC argued that the German bank's SuperX+ failed to do this amid a coding error.
"Deutsche Bank claimed to be using ongoing data analysis to rank the dark pools best suited for customer orders when in reality its system failed to actually do this analysis. When broker-dealers tout their material products and methodologies, their statements must be accurate," Andrew Ceresney, director at the SEC's Enforcement Division said in a statement.
Robert Cohen, co-chief of the SEC Enforcement Division's Market Abuse Unit, added, "Automated strategies for routing customer orders are a critically important part of the market.. Broker-dealer customers expect to be told if a routing program like Deutsche Bank's does not function properly, relies on stale data, and routes millions of orders contrary to the described methodology."
This is not the first time this year that the SEC is penalising a company over its dark pool and other alternative trading systems. In January it penalised both Barclays Capital and Credit Suisse Securities over the same. While the British bank settled the same by paying $35m to the SEC, the latter was charged a SEC settlement of $54m.
This is also not the first time that Deutsche Bank has had to deal with US regulators. As recently as in October, it was fined $9.5m by the SEC over failure to protect research information. More importantly, in September, it was asked to pay $14bn by the US Department of Justice to settle claims related to residential mortgage-backed securities.