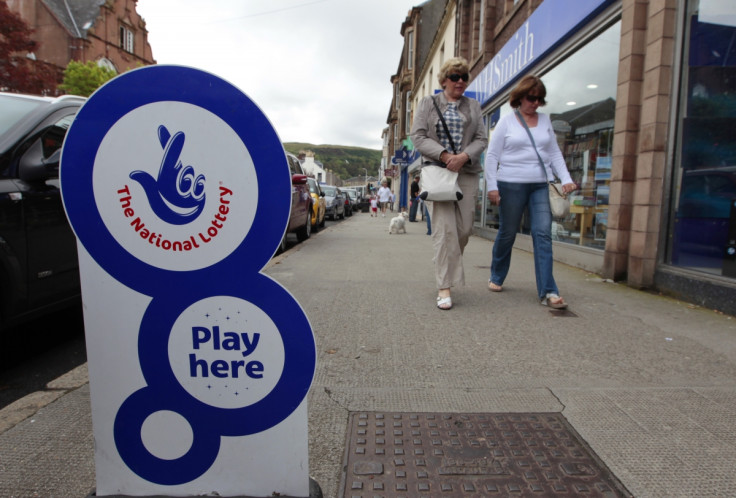 Camelot, the National Lottery operator, has been fined £3m by the Gambling Commissions for paying out on a "deliberately damaged ticket".
The regulator said it had not managed to establish beyond reasonable doubt whether fraud had been committed over the £2.5m payout, which was made in 2009 but was only revealed last year, but added it was highly probable.
The commission, which has fined Camelot twice in the past, added the incident was a one-off event and it had found no evidence of similar issues.
"Our investigation was wide-ranging," said commission chief executive Sarah Harrison. "We are confident this is an isolated incident."
"Lottery players can feel reassured that our investigations have found no evidence of similar events happening and that controls are in place today to mitigate against future prize payout failings of this type."
The investigation found that Camelot's poor standards of control had led it to breach the terms of its licence and committed serious failures, the commission said, adding the £3m fine will be donated to good causes.
"The Gambling Commission's chief concern is to ensure the National Lottery is run with integrity and that player interests are protected," Harrison added. "Camelot's failures in this case are serious and the penalty package reflects this. Importantly, the package also ensures that good causes will not lose out as a result of Camelot's licence breach."
Camelot's chief executive Andy Duncan said the incident had nothing to do with the National Lottery but revealed the company might opt to re-open the case.
"It's really important that people understand that this allegation relates to a unique, one-off incident dating back to 2009 and involves a potentially fraudulent claim on a deliberately damaged ticket," he said.
"It has nothing to do with The National Lottery draws themselves. We accept that, at the time, there were some weaknesses in some of the specific controls relevant to this incident and we're very sorry for that."
Meanwhile, Tom Watson, the shadow culture secretary has urged the government to explain the circumstances that led to the incident. "Camelot has very serious questions to answer about this fraud, which should never have been allowed to take place," he said. "So too do ministers."
Watson added the culture, media and sport secretary, Karen Bradley, was questioned about security breaches at the National Lottery on Thursday (15 December). "She failed to offer assurance that the government is taking steps to improve it," Watson said.
"Thousands of organisations rely on money from the National Lottery and the millions of people who play it are right to expect that the rules of the game are fair."
The National Lottery, which has raised over £36bn since its launch in 1994, paid out £4bn in prizes during the 2015-16 financial year.