Diablo 3 has set a new record to become the fastest-selling PC game, with more than 3.5 million copies sold in the first 24 hours.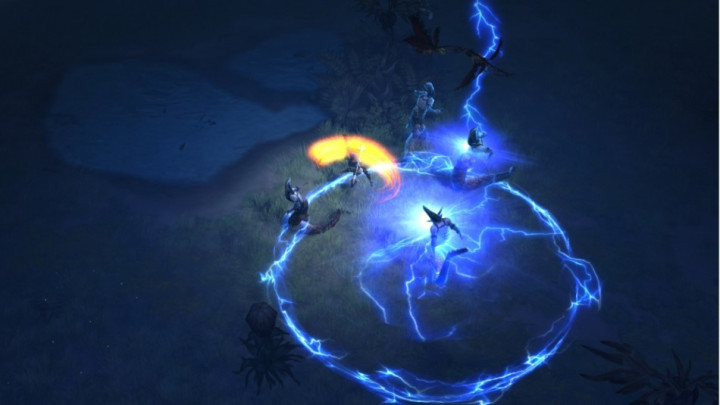 The previous record was held by the World Of Warcraft: Cataclysm expansion pack, which sold over 3.3m on its first day of sales on 13 December, 2010.
Diablo 3 already has more than 6.3m players worldwide and over 4.7m of those were online the first day of the game's release.
That is partly thanks to a promotion offering a free copy of Diablo 3 to players who signed up for an annual pass in World Of Warcraft. Altogether 1.2m gamers took up this offer.
Developer Blizzard Entertainment said it represented "the biggest PC game launch in history."
Mike Morhaime, CEO and co-founder of Blizzard Entertainment, admitted that the company had not anticipated how many people around the world would jump in the moment it went live.
"We regret that our preparations were not enough to ensure everyone had a seamless experience when they did so. I want to reaffirm our commitment to make sure the millions of Diablo 3 players out there have a great experience with the game moving forward, and I also want to thank them for their ongoing support," he said.
Diablo 3 went live on 15 May, 2012 and more than 8,000 retailers throughout the US, Canada, Europe, South Korea, Southeast Asia, Australia, New Zealand, and the regions of Taiwan, Hong Kong, and Macau held midnight openings to sell the game to eager fans.
HMV Oxford Street, which had previously hosted launch events for World Of Warcraft: The Burning Crusade and Wrath Of The Lich King, described its Diablo 3 launch as a "massive success on all fronts - going beyond all of our expectations".
Diablo 3 launches in Latin American countries and in Russia from 7 June, 2012.
Must Read:
Diablo 3 Review
Diablo 3 Server Meltdown Unable to Meet Demand
Diablo 3: How Blizzard Got it so Wrong