We bring you all the details ahead of the much-anticipated launch of Diablo 3 on 15 May, or the 14 May if you are in the UK.
Anticipation has been building since 15 March when developer Blizzard announced the dungeon-crawler action RPG Diablo 3 was going to be released on 15 May. The game has seen huge pre-orders ahead of it going on sale and it has even smashed Amazon's pre-order record, becoming the most pre-ordered PC game of all time on the site.
The game officially goes on sale at 11pm GMT tonight, 14 May, and eager gamers will be able to download the game through the Blizzard website as well as being able to purchase a physical copy of the game in stores around the world.
Blizzard has also issued a limited edition Diablo III Collector's Edition though this has sole out in most places which were taking pre-orders according to Blizzard.
The Collector's Edition of Diablo 3 includes the full game on DVD-ROM and a 4GB USB soulstone with a Diablo skull base, with the USB including full versions of Diablo II and Diablo II: Lord of Destruction.
You also get exclusive in-game content including aesthetic artifacts, as well as integration with World of Warcraft and StarCraft II. There is also a behind the scenes Blu-ray/DVD set, a 208 page Diablo art book and the Diablo III soundtrack.
Ahead of the launch, Blizzard said: "We expect that on launch night both the game service and website will be under very heavy strain due to the immense number of people excited to be among the first playing Diablo III."
With that in mind, the company has encouraged eager gamers to create their BattleTag ahead of time as you will need one to play Diablo 3. Please keep in mind that this non-unique nickname is a permanent choice, and will display both in-game and on the website, so be sure to choose one you like.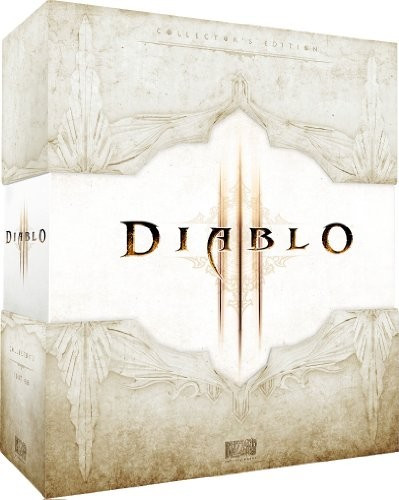 A BattleTag is a new way for players to identify themselves and communicate on Battle.net and was introduced with Diablo III beta. BattleTags are not unique so you can have the same nickname used by multiple people.
Launch events are taking place all over the world including London, Berlin, Moscow, California, Taipei, Singapore, Bangkok and Seoul.
In London, the event will take place in HMV on Oxford Street from 10pm tonight, 14 May with the game going on sale at 11pm. Prizes will be available to the first and second people in the queue while all attendees will get a Diablo 3 goodie bag.
Those people unable to make one of the live events will no doubt be patiently waiting for their digital version to unlock and waiting to jump on the servers the minute they go live.
Game servers are set to go live at 12.01am PDT in the most regions around the world including the US, Canada, Latin America, Australia, New Zealand, and South East Asia.
Because the installer has already been unlocker by Blizzard, many players will be ready and waiting for the servers to go live and begin playing Diablo 3, so Blizzard will be closely monitoring the impact of this on servers and it points out that a delay of up to 40 second is to be expected when connecting to the server.
We will have a full review of Diablo III very soon, so make sure you check back to see what all the fuss has been about.